Taste Test: Can You Tell Which Chambray Dress Costs $158 More Than The Other?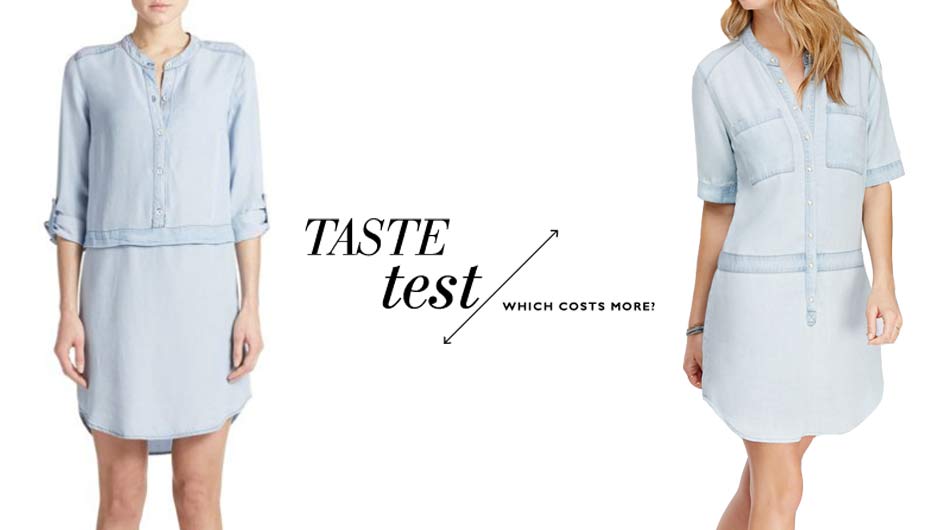 I love denim and I've made it my mission over the last few weeks to find the perfect chambray dress for summer. I immediately fell in love when I came across this Splendid Chambray Shirtdress ($188), but hesitated buying it because of the price. Then, lo and behold, I stumbled upon this Forever 21 Buttoned Chambray Shift Dress ($29.90) and wowza–they're basically identical. Save for the price, of course. The Splendid one is more than $150 more expensive than the Forever 21 version. Obviously, I can tell the difference because I've been deciding which to buy for a few days now, but I'm wondering can you? Click below to find out which dress is by Splendid and which is from Forever 21 and then share in the comments if you guessed correctly.
Don't miss 70% off at Net-A-Porter, the best sunscreen for sensitive skin and cute wedge espadrilles.