Taste Test: Can You Tell Which Cutout Jumpsuit Costs $193 More Than The Other?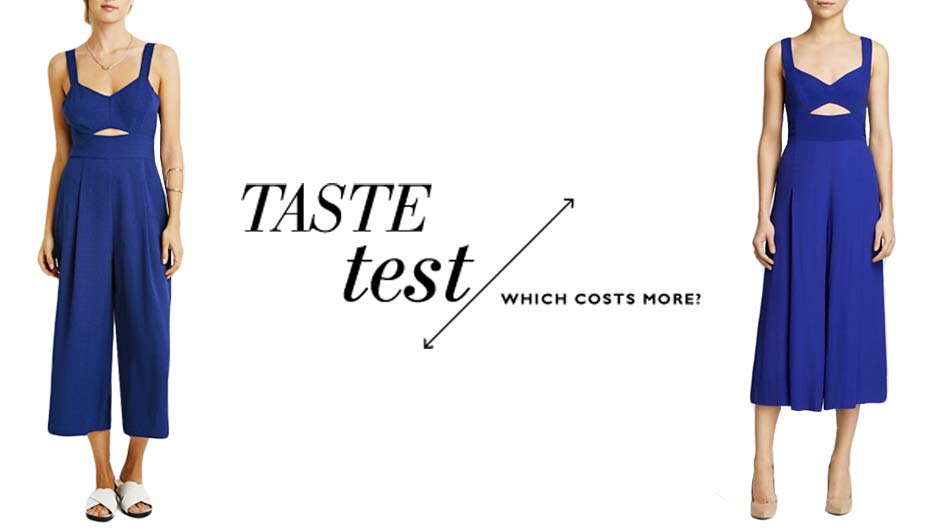 Jumpsuits have come back in a big way. Once a fashion risk, these babies are so commonplace just about everyone owns one now. And given how ubiquitous they've become, designers are pushing the envelope when it comes to new styles and silhouettes. Take, for example, this cool blue culotte version with a cutout in the midsection. We first spotted the Rebecca Taylor Jacquard Jumpsuit which was originally $450, but is now on sale for $221.20, and couldn't help but notice the striking similarities when we came across this Forever 21 Textured Woven Jumpsuit which retails for $27.90. Even with a 50% mark down, the Rebecca Taylor version is still $193.30 more than the Forever 21 style. The question is: can you spot the difference? Click on the pics below to find out which is which.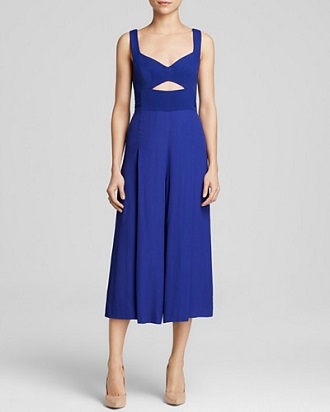 Don't miss gorgeous Chanel bags you can buy online and Kim Kardashian's 30% off maxi dress.