Taylor Swift Loves These Booties So Much She Even Convinced Her BFF Kelsea Ballerini To Get A Pair
You might not be able to join Taylor Swift's girl squad but you can totally take a walk in her shoes like bestie Kelsea Ballerini did this week on Insta. Taylor flashed her bootie love with Blake Lively and now she is passing on her Bed Stu Isla Boots in Red Luxe ($245) love to her childhood BFF.  The two adorable gals posted their love of their Bed Stu booties and we think we would like to take a walk in their shoes – literally. Shop the country crooner's favorites below!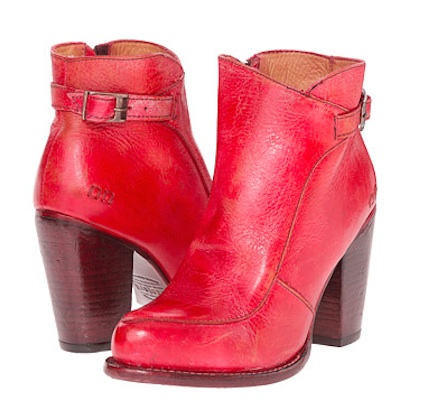 Bed Stu Isla Boots in Red Luxe ($245)
Shop more celeb style finds such as Kate Hudson's flare jeans  and Emma Stone's crossbody bag.
[Photo: Instagram]