The consensus in our office is that Taylor Swift is often annoying. Yes, she makes catchy songs, but is she the kind of girl we'd want to hang out with. Nope. Which is why is pains us to admit that we're more than a little obsessed with this Vince Double Face Wool Peacoat ($625) she was spotted wearing in New York City recently. And to add insult to injury, we're also wanting those Frye Courtney Lace Up Booties ($288) she's wearing. Don't judge us. You know you like 'em too, so we'll just keep this quiet.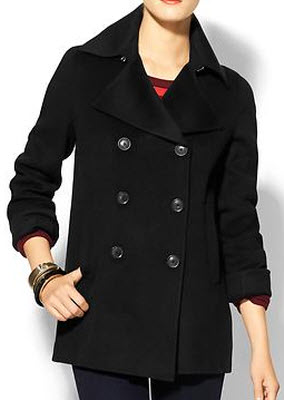 Vince Double Face Wool Peacoat ($625)
Shop more great style finds such as Reese Witherspoon's jeans, Candice Swanepoel's dress, Kerry Washington's Vince Camuto dress, Dakota Fanning's peacoat, and Jessica Chastain's sweater.
 [Photo: Splash News]