10 Wedding Trends We're SO Over In 2012
The wedding world of the last few years has been filled with WHIMSY! Mustaches on sticks! Broadway-style musical numbers! Food served out of a truck!
Once upon a time it all seemed so clever and charming, but frankly, now  it just makes us wince. And while we're complaining – there are several other more long-term wedding trends (some might call them wedding staples) that we'd like see die a slow death. But we'll begin with a few more recent offenders…
"Is great grandma the one with the mustache?"
Handlebar mustaches. We know we said wedding props would be huge this year, and they are totally are – but the sight of one more handlebar mustache might throw us into a psychotic, wedding-induced rage.
Everybody "T-rex"!
Choreographed wedding party dances. A wedding is already a production in and of itself. It really doesn't have to be this kind of a production. Please make it stop. They spoofed it on an episode of "The Office" TWO YEARS AGO.
Till diabetes do us part.
Food trucks. I'd really rather feel like I'm at a wedding, and not loitering on a street corner during my lunch break. I'll take a nice wedding buffet over sloppy, gourmet street food any day.
Uh, thanks.
Crappy wedding favors. Nobody wants a piece of plastic with your wedding date on it – and the amount of money you paid for these useless, "customized" tchotchkes makes us cringe. Please oh please, just give us one of those "we've donated $ to X charity in your name" cards instead.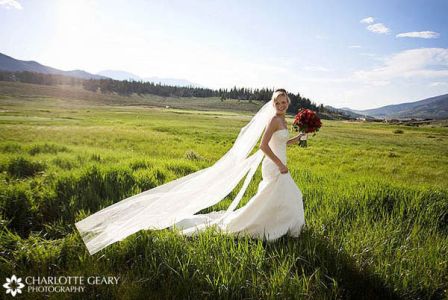 Pretty, but several hundred dollars worth of pretty? Hmm…
Cathedral length veils. SO over. Sure, they're pretty for a photo opp or two, but the rest of the time, they're overpriced and cumbersome.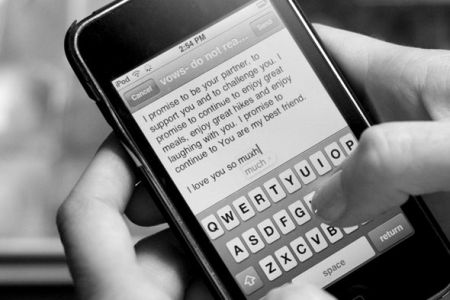 BTW, reading your vows off your smartphone makes you a CHODE.
Writing your own vows. I know, I know – it's super meaningful to you. But watching you blubbering through your own prose makes us so uncomfortable.
Overly clever & overly trendy!
Ampersands: Yes, we get it. It's a nifty symbol that makes for a single humorous photo opp. A photo opp I'm likely to photo bomb with a cardboard sign that says "4EVA" in permanent marker. Just sayin'.
Not at all symbolic!
Bird-themed wedding decor. Birds jumped the shark last year. Also, an antique birdcage is pretty, but maybe not a great metaphor for your marriage?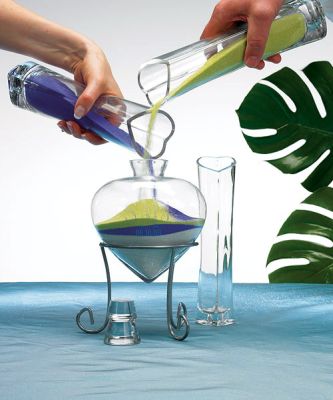 Wow, this DEFINITELY means you're not getting divorced.
"Unity" rituals. If you don't have any family wedding traditions or religious rituals to fall back on, don't pour sand into a glass vase just for the sake of killing time.
Oh look, the groom actually had some input!
Groom's cakes. Having one sad little cake that somehow represents his interests sitting in the midst of all your perfectly curated wedding splendor is just a little tragic. Also, you spend enough on the one cake as it is.
What do you think, did we miss some? Tell us what wedding trends you're sick of in the comments.