One would think that spotting Olivia Wilde canoodling with comedy hunk Jason Sudeikis would make us swoon in envy but to be honest, we couldn't keep our eyes off the coveted It bag of all It bags: Proenza Schouler's PS1 Large Leather Satchel ($1,995). Sorry, Jason, but that PS1 is way cuter.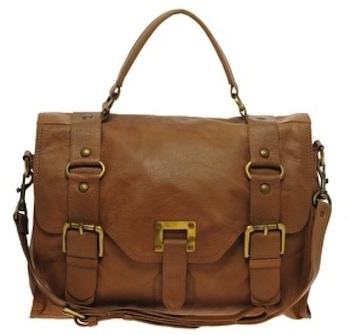 For those on a tighter budget, we didn't leave you hanging! ASOS has a super similar and conveniently wallet-friendly Warehouse Leather Ring Detail Buckle Satchel ($125.34).
Shop our guides to this spring's upcoming cobalt blue trend, red skinny jeans, and Jessica Alba's latest outfit.