1. Tan Mom:
You'll need enough tanning spray to paint the entire cast of
Jersey Shore
, a hair bow and a charming personality. Just ask Kristen Wiig.
2. Honey Boo Boo Child: Get everything you need for that costume here (yes, there's Go-Go Juice!).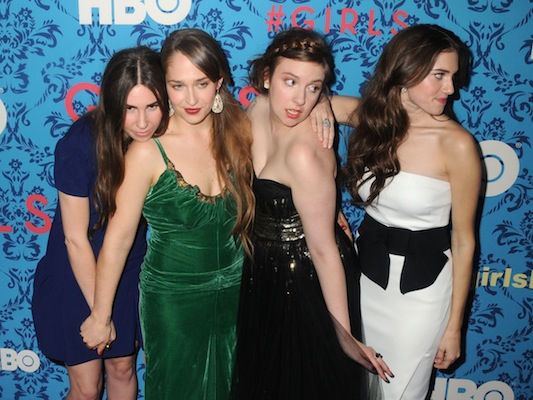 3. Cast Of Girls: This is the best all-girl group costume of the year. Your hippie friend can be Jessa, your uptight friend can be Shoshanna and you can be Marnie, because, duh, she's the pretty one.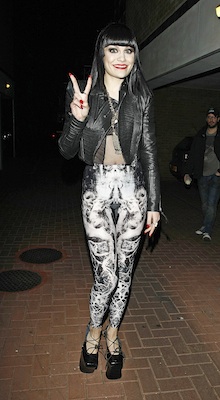 4. Jessie J: The British pop star and Olympic closing ceremony performer wears a lot of skin-tight bodysuits -- so start dieting now.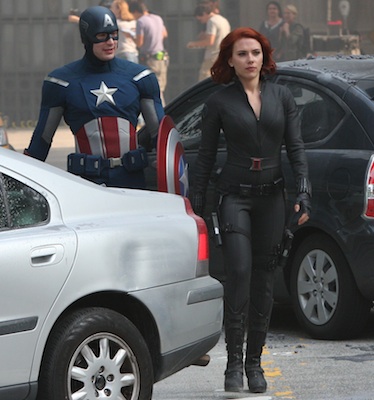 5. Black Widow from Avengers: A red wig and black bodysuit is all you need to pull off Scarlett Johansson's character in the year's most popular movie.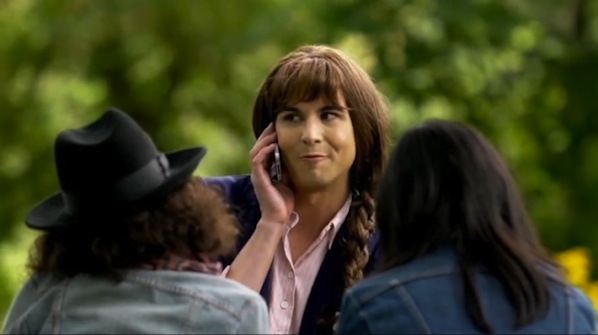 6. Sh*t Girls Say: If meme costumes are your thing, you cannot avoid Sh*t Girls Say this year. This costume will require a lot of creativity and CANNOT be purchased at Spencer's.
7. Carly Rae Jepson/Call Me Maybe: Whether you want to be the literal Jepson (a brown wig, feather earring, babydoll dress) or the more abstract 'Call Me Maybe', this is sure to be one of the year's most popular costumes.
8. Kim Kardashian and Kanye West: This is sure to be the biggest couple costume. For her: some butt implants, body-con dress and false eyelashes. For him: a Yeezy chain, Nike kicks and bad attitude.
9. Gabby Douglas: You'll need a patriotic leotard, faux gold medal and the Nike Olympics jacket. Don't worry, we found them all here.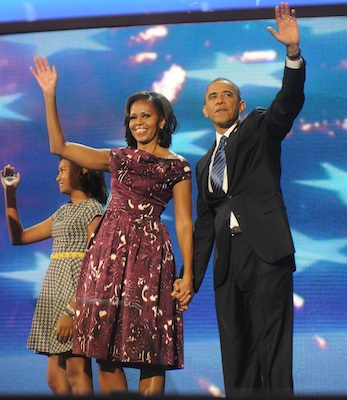 10. Michelle and Barack Obama: It's an election year, so you know there are going to be plenty of Obama couple costumes out there. If you want to pull it off, get a printed shift for her and an Obama mask for him.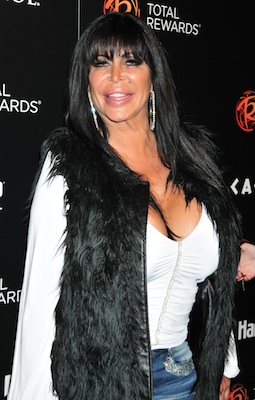 11. Big Ang: For those of you who don't watch Mob Wives, no, that's not World Wrestling Entertainment's China. That's Big Ang! Google for more info. For this costume, you'll need to accentuate your, um, assets.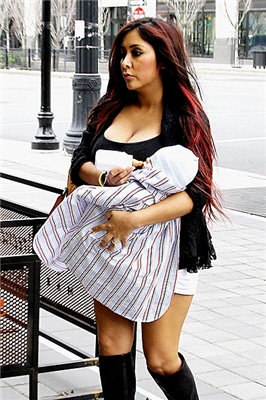 12. Snooki & Baby: Re-use the leopard dress and spray tan you have from being Snooki last year, and just add a baby doll in an infant-sized jumpsuit. Badda bing!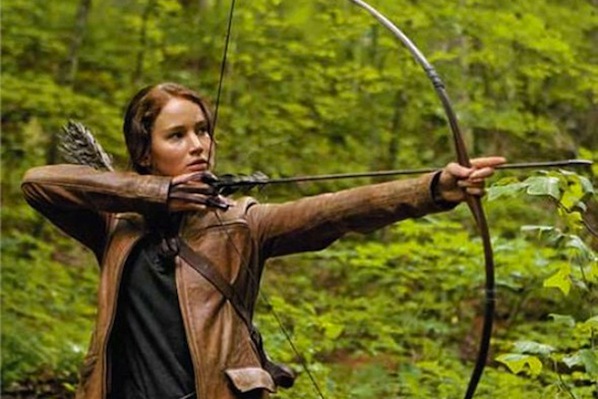 13. Katniss/Hunger Games: Forget Twilight, this costume you'll need a braided wig, parka and bow and arrow. We found everything here.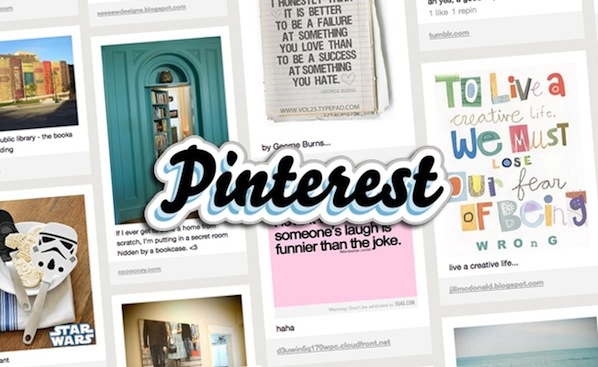 14. Pinterest: If you're a social media nerd or Pinterest enthusiast, you'll know what a Pinterest Halloween costume entails. If so, please tell us.
15. Kate Middleton & Prince William -- Olympics edition: This may seem awfully specific, but if the royal costume last year was as bride and groom, this year it's as proud Olympic spectators. All you need is some blue skinny jeans and a white Ralph Lauren polo.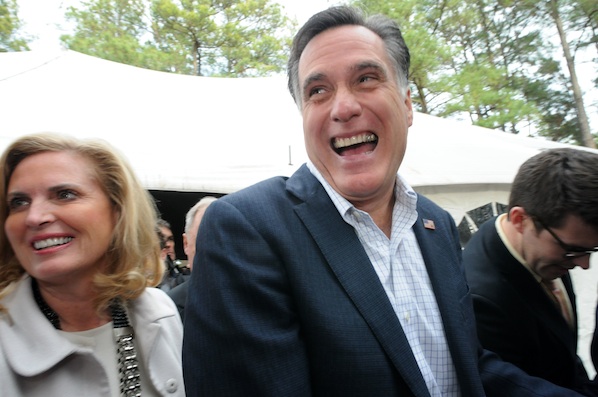 16. Ann & Mitt Romney: For every Obama, there's gotta be a Mitt Romney. For conservatives, this is bound to be a big hit. Or you could just go as a robot...
17. Miley Cyrus' New Haircut: Pay homage to Miley's controversial new haircut by rocking a bleach blonde pixie wig and some punk-y duds (her new style). Attached? Make your boyfriend dress as Liam Hemsworth Avengers' Bill The Kid.
18. Lana Del Rey: She was born to die, and you were born to be her for Halloween. You'll need a lot of hairspray, those dagger nails, and a horrible singing voice.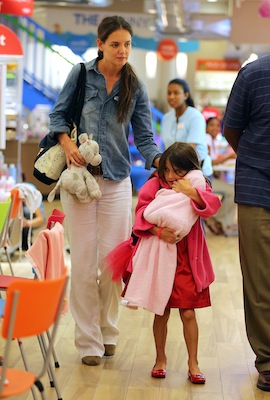 19. Katie Holmes & Suri: Since these 2 are attached at the hip these days, this is a pretty funny couple costume for friends. For Katie: a brown wig, chambray blouse and Chelsea booties. For Suri: a pink dress, high heels and her beloved blankie and/or rabbit.
20. Anne Hathaway as Catwoman: Anne Hathaway's Catwoman was pretty hot. You'll need a skin-tight body-suit, some cat ears, and a sexy lace mask. Check the lingerie stores.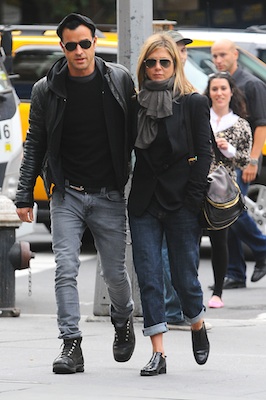 21. Jennifer Aniston Bride/Justin Theroux: If you're single, go as Jennifer Aniston the bride. If you're attached, have your dude go as Justin Theroux. You should both dress in combat boots, distressed jeans, leather jackets and matching nameplate necklaces.
22. Katy Perry Part Of Me Movie Reel Costume: Copy her Part of Me costume with a bra made of movie reels and carry around some theater popcorn.
 23. Zou Bisou: Every year there's a go-to Mad Men costume, and this year's is Megan Draper. You just need a mod black shift, fishnet tights and microphone.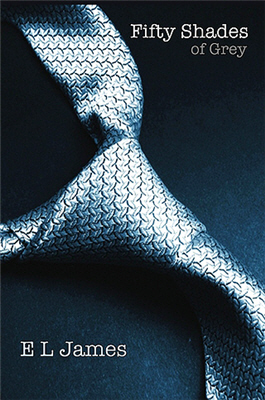 24. Fifty Shades Of Grey: You horn dog you! Get out the whips and chains, mama's being the year's raunchiest book for Halloween.