Is anyone else having
Charlie and the Chocolate Factory
flashbacks?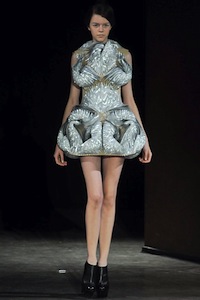 Taking the Black Swan obsession to a whole new level.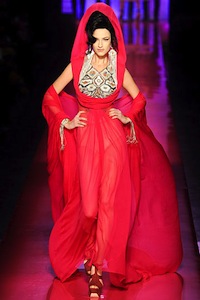 "It's Lawrence of Arabia-meets-Amy Winehouse-meets-Rap Video Vixen. It's very in this season."
Baby, you're a firework.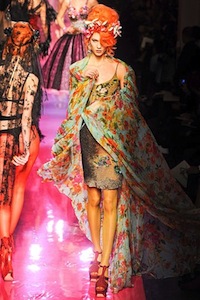 Amy Winehouse references are great, but isn't it a little too soon to be making drunk Amy Winehouse references?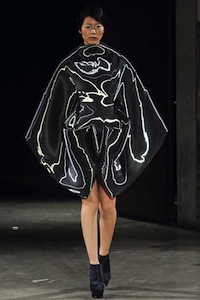 Darth Vader does the catwalk.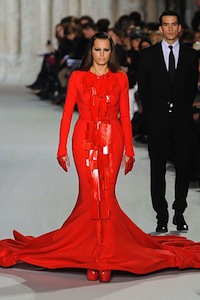 This dress apparently weighed 100 pounds. We say, anything that makes a model look that wide is bad news for the rest of us.
I guess I'll go with giant flower, but you could also argue for gushing wound.
She could conquer the world with those shoulders ... if only she could fit through the door.
And for the grand finale, we have a three-layered Cray Cray topped with a green stick crown. #fashionweekproblems