Christina Hendricks, already an acclaimed Zac Posen fan, would look stunning in this fishtail gown.
Gwyneth Paltrow has always been a fan of structured gold gowns, but the bow on this Badgley Mischka number speaks to the bolder side she's been showing lately.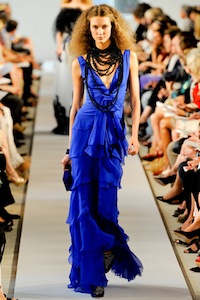 Sofia Vergara's voluptuous figure would be complemented immensely by this cobalt ODLR frock.

While Heidi Klum is usually an avid Michael Kors fan, this season's safari-influenced show was far too casual to be worn on the Red Carpet. Donna Karan makes this gorgeous stand-in.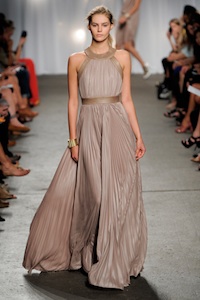 Julia Stiles's fair skin and hair would go perfectly with this gown, which exudes understated elegance.
Julie Bowen usually opts for dresses rich on the structured chiffon.
Kristen Wiig usually wears sophisticated gowns in muted colors--very similar to this one--for award shows.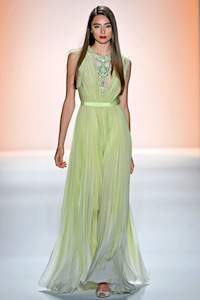 We're praying that someone rocks the mint greet trend this year: and we're looking right at you, Jane Krakowski.
Tina Fey loves herself a good black and white sheath gown.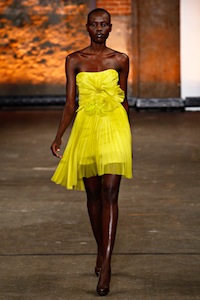 Laura Linney often opts for a knee-length, bright dress at award shows, and this Christian Siriano one would suit her perfectly.