Dudebro: Button-down collared shirt, salmon-colored pants, pit stains, fitted baseball cap with the bent brim? At least they're easily-identifiable.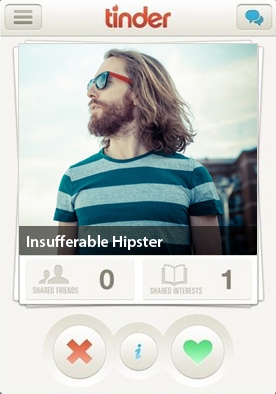 Insufferable Hipster: Okay, so you've got an impressive beard. But that cooler-than-thou attitude? Not so cute! Take a shower, listen to some mainstream music, and then maybe we can talk.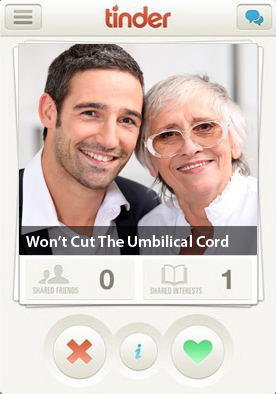 Won't Cut The Umbillical Cord: Dude, you're trying to get laid. Why would you have a picture of your mom in your profile? #weird
Puppy Guy: This guy gets us every time. We always click through to more of his pictures in hopes that we'll see more adorable puppies!
Music Festival Wannabe Hippie: We get that you dig music, but...do you even have a job? Why are you at an outdoor concert in every picture? And why oh why are you wearing those God-awful sunglasses?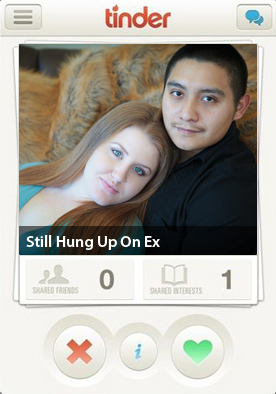 Still Hung Up On Ex: This guy needs to delete his profile IMMEDIATELY. If you're still pining for your ex, you're probably not in any shape to be looking for something new.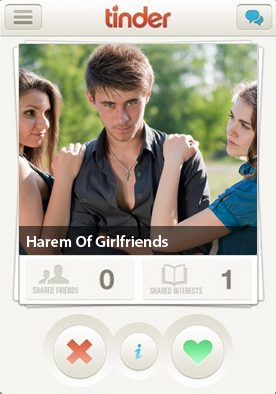 Harem of Girlfriends: Why can't these guys seem to find a picture with their homeboys or by themselves? We get it: you like the company of women. Maybe a little too much...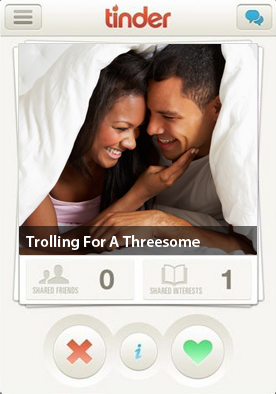 Trolling For A Threesome: We all know what you mean by "open relationship," dude. And oh yeah, your girlfriend's hot. #swiperight ;)
Undercover Brother: You tried, but something tells us you're not that into girls.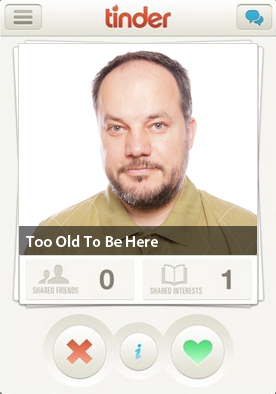 Too Old To Be Here: You do realize you're the creepy old guy at the club, right? Get thee to E-Harmony!