The ceremony space before guests arrive
. You'll want a wide shot of the entire ceremony space before the guests actually arrive, so the photographer can capture all of the décor details without anyone blocking the view. [Photo:
Ryan Ray Photo
]
The groom getting to the altar. Yes, everyone wants to see the bride make her way to the altar, but it's the groom's day, too (really!). Whether he's being escorted by his parents or walking down solo, this is must-have shot. [Photo: Erich McVey]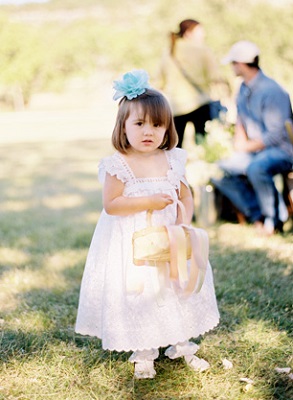 The bridal party walking down the aisle. You'll want photos of all of your beautiful bridesmaids and the flower girl and ring bearer walking down the aisle. [Photo: Ryan Ray Photo]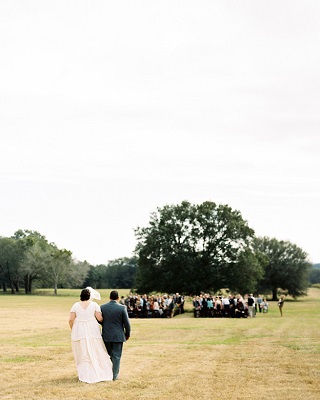 The bride walking down the aisle. Of course, you want a shot of you walking down the aisle with your father (or whoever is escorting you). But be sure to have your photographer also get a photo of the walk from behind so he can capture the back of your dress and veil, as well as guest reactions. [Photo: Ryan Ray Photo]
The groom's reaction. This is one of our favorite shots--the first glimpse the groom gets of his bride coming down the aisle. Whether it's sheer joy or tears of joy, this is a photo you'll treasure for years to come. [Photo: Ryan Ray Photo]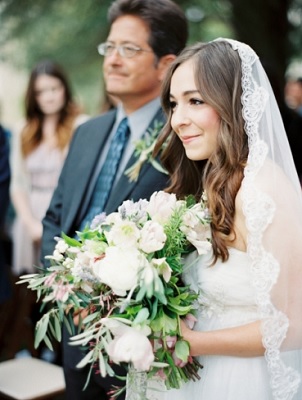 The bride's escort giving her away to the groom. From lifting the veil to give you a kiss on the cheek to placing your hand into your groom's, this is a sweet and emotional photo for the album. [Photo: Erich McVey]
Both sets of parents watching ceremony. The parents aren't up at the altar with you, so you probably won't get a chance to see their reactions first-hand. [Photo: Ryan Ray Photo]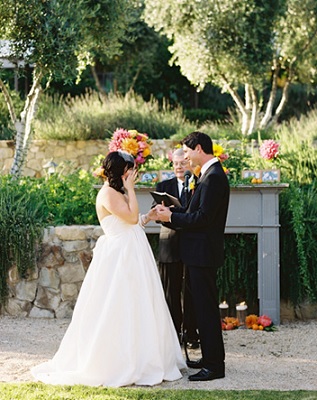 Swapping vows. This is a part of the ceremony that can bring both laughter and tears. [Photo: Ryan Ray Photo]
Exchange of rings. The photographer can get close-up shots of the rings before the ceremony, and then capture the exchange of rings during the ceremony.
[Photo: Erich McVey]
Special ceremony moments. Lighting the unity candles and reading should be captured from the ceremony.
[Photo: Ryan Ray Photo]
The Kiss! Do we really need to explain this one? [Photo: Ryan Ray Photo]
Close-up of newlyweds before they come up the aisle. We also love that first shot of the newlyweds as they face their guest for the first time as husband and wife before coming back up the aisle. [Photo: Ryan Ray Photo]