Winter can be rough, especially on your skin (literally!). The absence of humidity in the air accompanied by the constant washing of our hands to stay flu-free can cause our hands to dry up and crack. Ouch! There is a 2-second trick, though, for preventing cracked hands: reapply your moisturizer of choice regularly. Yes, even before you see the early signs of dry hands.
First, choose the right moisturizer to ward off chapped hands. Heavy creams like shea butter, cocoa butter, beeswax or even petroleum jelly are sure-fire ways to inhibit dry skin. We recommend L'Occitane en Provence Shea Hand Cream ($28). It's pretty affordable and gets the job done.
The real trick does not just lie in choosing the correct creams, but reapplying often. Lighter creams need to be reapplied at least five times a day, heavier moisturizers are not as frequent.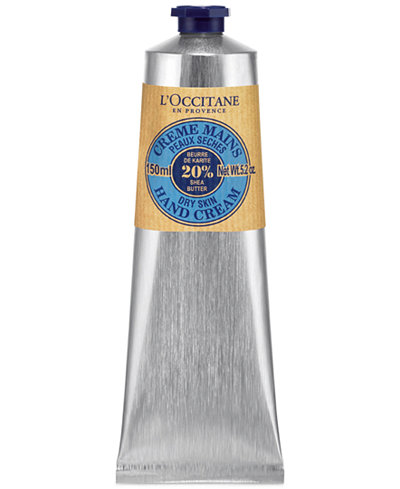 L'Occitane en Provence Shea Hand Cream ($28)
For more winter beauty tips, check out how to keep your lips from getting chapped and 10 worst things for dry skin on SHEfinds.
[Photo: Shutterstock]
SheFinds receives commissions for purchases made through the links in this post.