The 2014 Primetime Emmy Award Nominees Are...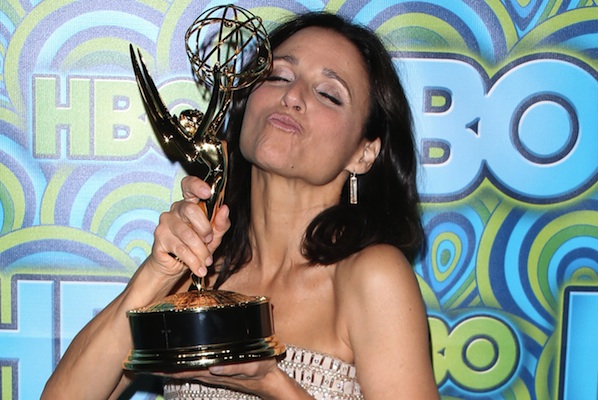 Congrats! To The 2014 Primetime Emmy Award Nominees… [Emmys]
Rihanna jsut got a really nasty nose piercing. [Elle]
Today is National Pina Colada Day! Drink up. [InStyle]
DIY: How to make your own fringe shoulder dress. [College Fashion]
Need some gym-spiration? Check out supermodel Karlie Kloss' workout tips. [T Magazine]
What would you do if you had to choose between wearing makeup or your man? [YourTango]
17-year-old, Axell Despiegelaere got a L'Oreal modeling contract by attending the World Cup. [Business Insider]
The Fault In Our Stars and these other two best-selling books all have one thing in common. [Real Simple]
Are you a Harry Potter nerd? These people take their Hogwarts love to a whole new level. [PopSugar]
Uh oh! Guess which brand knocked off Bobbi Brown's finishing powder. [Budget Babe]
And don't forget to sign up for our newsletter!
[Photo: Splash News]