RetailMeNot: This app is like finding money in your pocket. RetailMeNot has a database of online and in-store coupons from thousands of stores and websites. Search for a retailer, and you can see all their online and in-store deals. If there's a coupon you want to use, the cashier can just scan the discount right from your phone. You can also use this app to quickly search for online deals and set sale alerts. In my opinion, it's the easiest and fastest way to search for discounts while you're already at the store.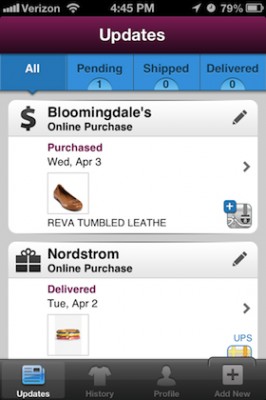 Slice: You're on this website, so chances are you are a big online shopper. And that means you NEED this app. I'm not even being dramatic. Just connect the app to the email account(s) where you send your merchant notifications, and it does the work from there. It processes the emails and organizes and keeps track of all your online purchase. I make a lot of online purchases, and sometimes I forget what is coming when. This app keeps track of your order and the status of your package. Slice saves you money by letting you know when one of the items you bought drops in price and tells you if you are eligible for a price adjustment from the merchant.  The app also backs up e-receipts so it makes for easy returns, exchanges and warranty claims. The only downside is that it makes you realize how much stuff you order online!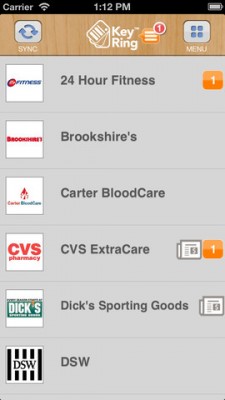 Key Ring: You know all those membership and loyalty cards you have? Do you even know where they are? Chances are you lost them a long time ago and it's not always convenient to have the cashier look up your information (if you are like me, you can never remember which email address you signed up under). Well, this app keeps all your loyalty, membership and coupons in one place...your phone! This app features digital coupons, a barcode scanner (which you can use to scan your loyalty cards and save the information to your phone), remote cloud backup (never loose your information again!), store information and sharing features. You'll never miss out on a coupon or membership perk ever again. Can you tell I'm a fan?
ShopSavvy: This app has a barcode scanner that allows you to scan a product and find the best price, online and in different stores. If you have the sinking feeling that you're about to over pay for something, you can use this app to price compare the item right then and there. If you find a better price somewhere else, you can buy online through the app or get information about another local merchants. The app also provides product reviews, special offers and sale info.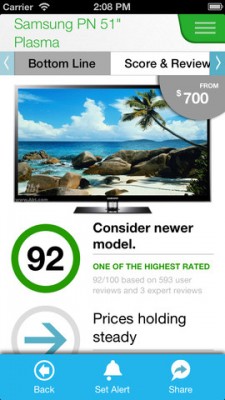 Decide: This app is like your own personal price analyst. It's a price checker that predicts whether the price of an item will go up or down. And get this, they track prices for you and pay you the difference if a lower price becomes available in the next two weeks. What's not to love about that? It also tells you the best times to buy certain items and provides detailed product reviews and technical information (which is great if you are buying electronics).