1. Smoking Slippers:
Instead of sporting ballet flats through fall, opt for this male-inspired shoe, which
comes in literally every design you can think of
. They're comfy to wear, have a little bit of a heel, and depending on the style you choose, can easily be a statement piece in your daily ensemble.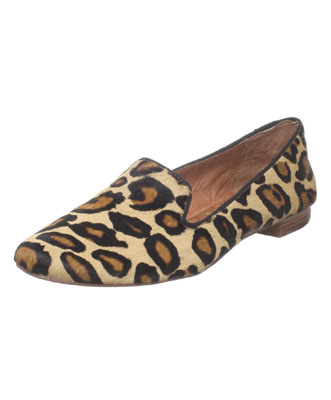 Shop: Sam Edelman Women's Alvin Slip-On Loafer ($150)
Shop: Rebecca Minkoff Alvin Smoking Shoes ($195)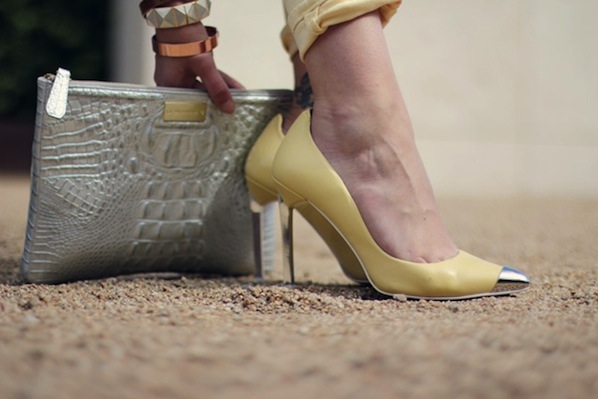 2. Cap-Toe Pumps: Regular high heels are boring. But a cap-toe detail adds a bit of zest to your mundane pair. There's also no need to pile on the jewelry if your pumps are already sporting a metallic cap-toe.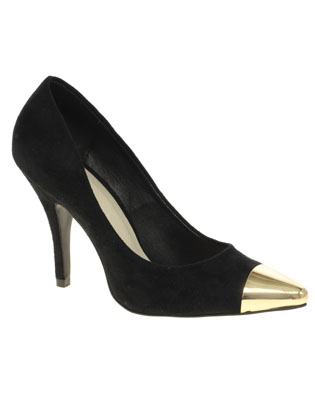 Shop: ASOS SIDNEY Pointed High Heels with Metal Toe Cap ($76.64)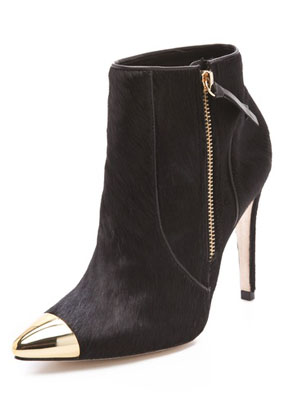 Shop: alice + olivia Donnie Haircalf Bootie ($405)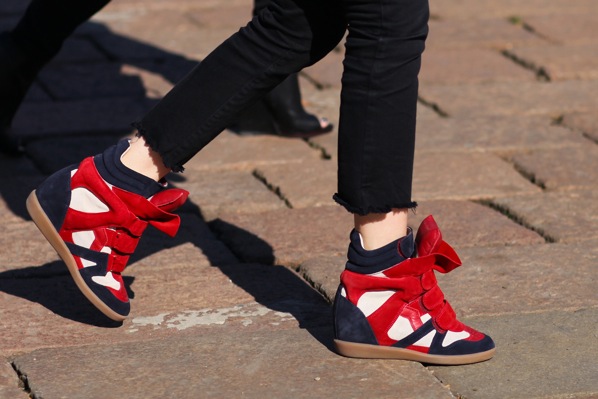 3. Wedge Sneakers: Fact: the sporty shoe was a best-seller this spring and a fun alternative to your usual pair of Converse, Vans, or Superga shoes. Plus, the wedge gives you flattering height in the most casual way. Consider this your fall secret weapon of style.
Shop: Ash Cool Wedge Sneakers ($250)
Shop: Ash Bea Wedge Sneakers ($295)
4. Colorblock Heels: The colorblock heels from spring are transforming themselves for fall with color-contrasting soles. Add a pop of color by just slipping these on and voila! You can instantly dress your entire outfit around this eye-catching pair.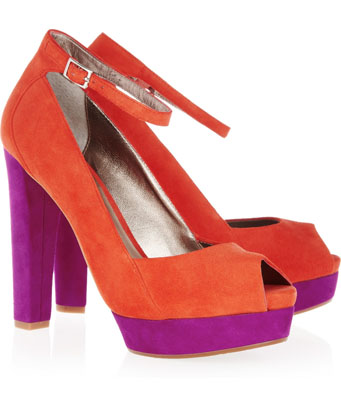 Shop: DKNY Corey color-block suede peep-toe pumps ($255)
Shop: Boutique 9 Kya Pumps ($150)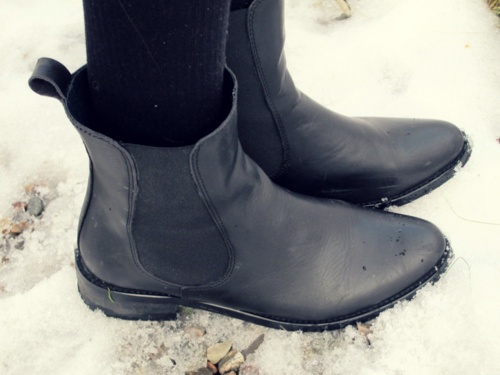 5. Chelsea Boots: While you could easily bring back your motorcycle-style boots for the fall, we prefer this slip-on, Mod-inspired shoe, which is just as appealing as flats or in heel-form. This type of boot is effortlessly cool and can be worn with nearly everything, from comfy leggings to pleated skirts.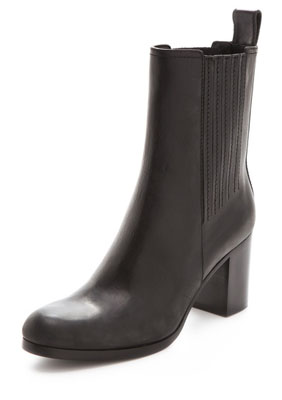 Shop: Alexander Wang Donna Booties ($595)
Shop: Dolce Vita Alyssa Boots ($219)