TheCheeky.com is now selling a wedding band that imprints your man's finger with the words "I'm Married." And not because he's so committed to you, he wants to bear the words in his flesh: the ring is being billed as an anti-cheating ring. You know, so he can't just slip the ring off when he hits the bars with the boys. First of all: who does that?! Secondly: who marries that?!
If your man even NEEDS an anti-cheating wedding ring, that's a problem that can't be solved with silver or gold. What do you think?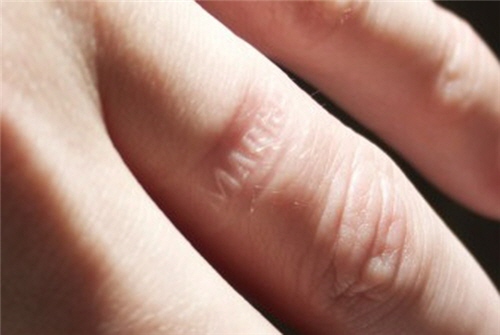 Sorry ladies of the night, he's married. 
For wedding news that doesn't induce gagging, check out these expert tips for choosing wedding shoes that match your dress, and the first photos of Pamela Love's wedding.