SHEfinds receives commissions for purchases made through the links in this post.
One of the best feelings in the world is putting on clean clothes (so fresh and so clean!) and getting a whiff of that fresh-out-of-the-dryer scent. But if you want to take this to a whole new level, then you need to know about Downy Unstopables Fresh Scent ($5.99).
These beads keep your clothes smelling amazing for up to 12 weeks–no joke! They work so easily too. All you have to do is shake the beads into the cap, add them in before your detergent and softener and wash! Did I mention Downy Unstoppables has 1,337 reviews and 4.6 our of 5 stars? Yep, it's that good.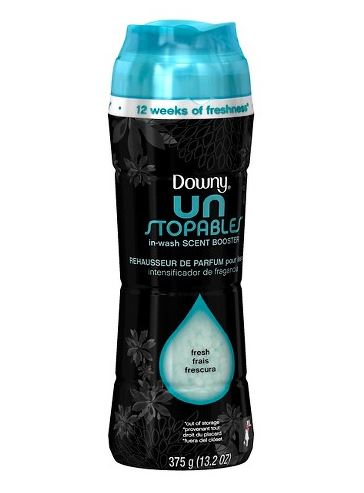 Downy Unstopables Fresh Scent ($5.99)
Don't forget to check out: What girls with long hair should never do and how to get denim stains off suede shoes
[Photo: Apt. 34]