On the eve of Victoria Beckham's new website launch and "Icon" collection of vintage dresses, comes more good news for the former miss Posh. The fedoras she collaborated with Stephen Jones on for her Spring/Summer 2013 runway show just hit MyTheresa–and are already sold out.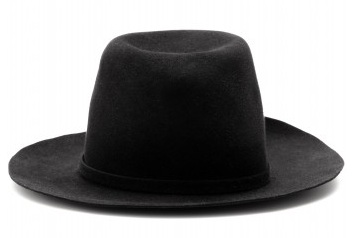 The Victoria Beckham x MyTheresa Exclusive Fedora ($693) just hit the etailer this week, and are already gone. If you just can't live without the the pricey topper, sign up for an alert for if/when they come back.
For more celebrity style news, check out Michelle Obama's $93 ASOS dress, Marchesa x JCPenney, and Giogio Armani's big beauty news!