The third generation iPad is set to hit stores any day now, and if you're an under-cover nerd (or not so under-cover), we know you'll be at the front of the line to get one. Sleeping out at the Mac store is one thing, but not having a cool case for your brand new toy is another. Don't be left behind: the first iPad 3 case just hit online, and I'd suggest you get one before the rest of geek nation snatches them up.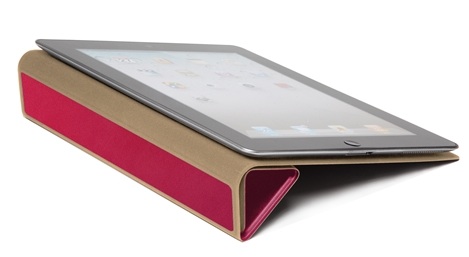 This Textured Tuxedo Case for the iPad 3($60) is "ultra-slim" for your sexy new tablet, and features "smart magnet technology" and Magic Tape adhesive to keep the thing in place. It also comes in happy, on-trend colors like orange, aqua blue and pink.
Shop more of our favorite tech cases, like these iPad 2 cases, Marc Jacobs iPhone cases and the most extravagant iPhone "purses".