Spanx Simplicity Girl Short ($50): The best investment ever if you only wear dresses during the summer like me. It's seriously a life saver and you don't have to worry about reapplying powders or creams (or flashing anyone if it's windy outside).
Bodyglife For Her Anti-Chafing Stick ($7.99): This deodorant-like stick is great for traveling, and is made specifically for women. It also helps prevent heel blisters.
Gold Bond Travel Sized Medicated Body Powder ($1.23): This is my go-to for traveling, running, you name it. It has a nice cooling and refreshing sensation, which is a nice little touch on top of chafing relief.
Lush Silky Underwear Dusting Powder ($6.95): An eco-friendly thigh rub solution.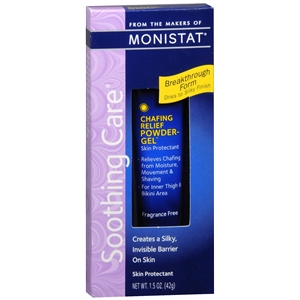 Monistat Soothing Care Chafing Relief Powder-Gel ($6.49): I also read something about this being identical to face primer. Interesting. Perhaps I'll try this theory out for a future post. It definitely has the same matte-like texture when it dries.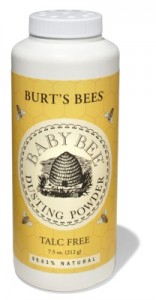 Burt's Bees Baby Bee Dusting Powder ($8.99): Hey, if you've got a baby then you've already got a solution. A product that helps with chub rub and diaper rash.
2Toms Sportshield ($12.99): This works wonders when I run in short shorts. It provides an invisible layer that prevents friction between the thighs. It also prevents nipple rash and toe blisters, for all you marathon runners out there.