The Internet Is Having A Meltdown Over Taylor Swift And Tom Hiddleston: The Best Reactions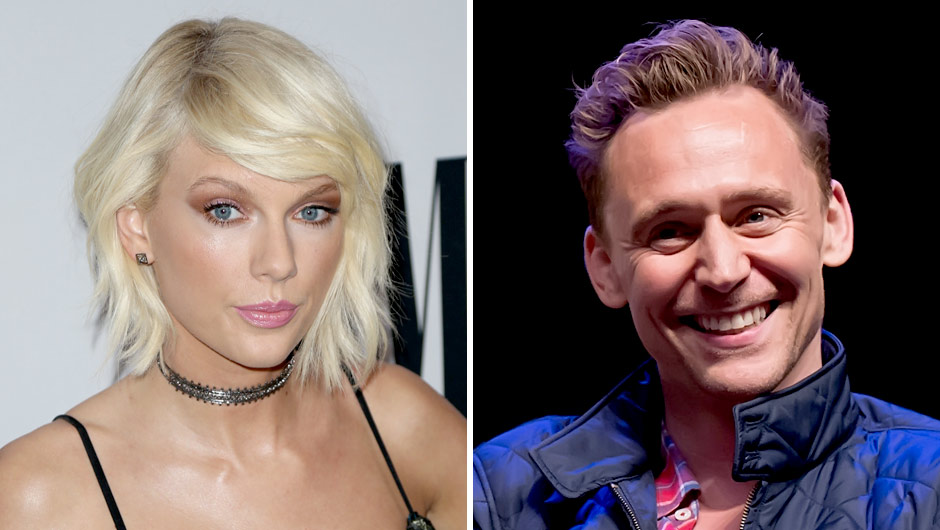 Where were you when you first heard about Taylor Swift and Tom Hiddleston? Perhaps it was on your commute home from work or when you swore you wouldn't check your phone before bed but took just one innocent glance (It's never a good decision to look at your phone if you're "trying to go to sleep early," fyi).
Whether you're team Taylor, Tom or Calvin Harris, there's no denying that everyone has a lot of feelings about this recent turn of events. Here are just some of the best reactions from Twitter–we're sure at least one accurately sums up your #Swiddleston thoughts.
This is out of the blue aha #TomHiddleston #TaylorSwift pic.twitter.com/Smd9lVc1Dx

— Lucia (@luciaferraramgc) June 16, 2016
https://twitter.com/JayPacelorette/status/743354892752871427
funny #tomhiddleston #taylorswift pic.twitter.com/Z2bs7zaGpV

— Micah Gid (@micahffuentes) June 16, 2016
Seriously.
I bet this is pretty damn accurate right about now.#TomHiddleston https://t.co/9X0I9b7Dkg

— Madam Snax (@LokiSnax) June 16, 2016
I can't wait to hear Taylor's break up song about Tom. I want loads of Loki puns in there please. #TomHiddleston pic.twitter.com/DwUcVQUNvD

— KING JIYONG'S VIPer (@jirene4eva) June 16, 2016
Literally every person's reactions to "Hiddlor" #TaylorSwift #TomHiddleston pic.twitter.com/hRdEl9NO8d

— Nice Day, Bucky! (@nicedaybucky) June 16, 2016
#TaylorSwift + #TomHiddleston = …….#Tayto
I approve!! @MrTaytoIreland #Ireland #crisps pic.twitter.com/pf1r3PxbiJ

— Eimear (@MccormackEimear) June 16, 2016
Rest in peace, for a while…. #TomHiddleston pic.twitter.com/gWsAwfJkLC

— CrazyDiamøиd (@palomedridista) June 16, 2016
I feel like you're lying but ok….#TaylorSwift pic.twitter.com/K7uN56cyki

— Luke O'Faolain‍♂️ (@FaolainLuke) June 16, 2016
#TomHiddleston & #TaylorSwift let me show u how I feel seeing u two together. pic.twitter.com/u2LD8Tj6o0

— Donna Jonas (@warriorwoman64) June 15, 2016
#TomHiddleston #TaylorSwift #CalvinHarris pic.twitter.com/775j2eRDVj

— Kreeole21 (@kreenichiwa) June 16, 2016
Taylor and Tom #TaylorSwift #TomHiddleston pic.twitter.com/qXGQkLqOMQ

— Maydelin Gomez (@Mayde2189) June 15, 2016
This is SO GOOD!
MARVEL X EDM
#TomHiddleston #Loki #CalvinHarris #TaylorSwift #MarvelxEDM pic.twitter.com/jsHi27Fc6N

— Susana Ramos (@okappachick) June 16, 2016
Don't forget to check out: Calvin Harris unfollows Taylor on social media and Khloe's favorite $6 beauty product
[Photos: Splash News]