The Kardashian Christmas Card Includes Bruce Jenner Trapped In A Glass Tube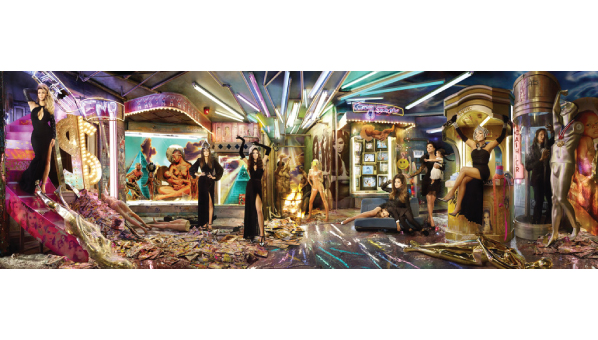 We hate to say that we were excited to see this year's Kardashian Christmas card, but we kind of were. They're always ridiculous, so over-the-top and make us wonder again why in the world this family is so famous? We just don't understand. But for a family to be known for what they put on a piece of paper for the holidays, that must mean you've made it.
It's going to be pretty tough to replicate the psychedelic masterpiece, but if you want to try, check out Tiny Prints and Minted. And because it's Cyber Monday, both stores are having huge sales! Just upload your favorite family photo and there you have it, the perfect Christmas card.
Also make sure to check out 100+ Cyber Monday sales, the best beauty products to buy online, and Gwen Stefani's L.A.M.B. x Burton collection