1.The Deep Cleanser
: There are two important aspects of proper cleansing: the first is to remove surface soil and ensure that the skin is free of cosmetics and atmospheric impurities. When the surface of your skin is properly cleansed you will be able to exfoliate effectively, penetrating deep into your pores and revealing healthy, fresh skin. The Deep Cleanser uses organic sunflower oil in a process known as colloidal cleansing. The particles of the sunflower oil adhere to any surface debris such as dirt, make-up, or environmental impurities and are swept away when you remove the cleanser with a face cloth.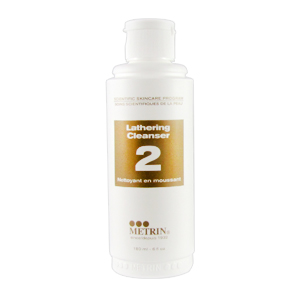 2. The Lathering Cleanser: Once the surface cells have been washed away, it's time to go a little deeper. The lathering cleanser Is a gentle, non-abrasive exfoliant designed to match the natural pH balance of your skin. Together, these two powerful cleansers will draw out any impurities that may have gotten deeper into your pores. It helps neutralize bacteria and remove dead cells to reveal the healthy skin beneath. Your skin is now ready to receive nourishment and protection.
3.The Vita Conditioner: Is a creamy lotion that will deliver vitamins and nutrients to your skin. This lotion will absorb quickly, forming a base to enhance the function of the Protective Lotion.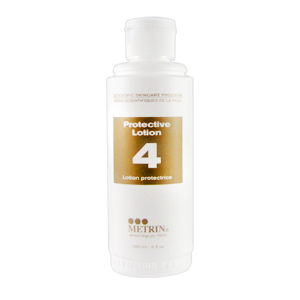 4.The Protective Lotion: True to its name, the Protective Lotion is designed to shield your skin from all kinds of damage. It acts as a humectant, drawing moisture into your skin throughout the day. Organic Aloe Vera and Allantoin work together to hold bacteria inactive, and heal any environmental damage. The Protective Lotion will also firm and tone your skin, helping to keep it plump and youthful.
5.The Women's Enriched Vita Conditioner: The final step is key for women, since keeping skin hydrated is a challenge as we age. The lotion is a rich, blend that will leave your skin feeling smooth and healthy. This last dose of nourishment will minimize the appearance of pores and provide breathable protection, leaving nothing behind but the METRIN glow.