The Most Feminist Shoes In America Are These Red Sneakers From Amazon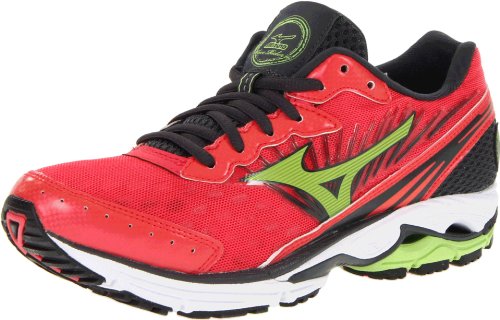 If you want to know what the most pro-choice shoe in America is right now, it's these Mizuno Wave Rider running sneakers worn by Texas representative Wendy Davis during an 11-hour filibuster against one of the harshest proposed abortion bills in history. Davis, who has become a hero to many and even a trendsetter to some, was on her feet until midnight Wednesday at the Texas state senate, running out the clock on a bill that would dramatically restrict women's productive rights in that state.
Watch a Daily Show clip about the filibuster and the sneakers below, and get your very own pair for $114 here (because if she can stand on her feet for 11 hours defending your lady rights in them, you can wear them to the gym, okay!?).