The Most Stylish Sweatshirt Around Is Obviously A Kendall Jenner Favorite
Kendall Jenner stepped out with BFF Hailey Baldwin last weekend in West Hollywood looking grunge-y chic in her Pam & Gela Side Slit Sweatshirt ($165), cut-off denim shorts, and knee-high leather boots. Seriously, could she get any cooler? Sure, this sweatshirt is fabulously cozy which means your weekend wear will embrace it but it's trendy rips allow it to be bar material also (for some). Whatever your fancy, this is THE coolest sweatshirt on the block. Just ask Kendall. Shop it below before everyone else does.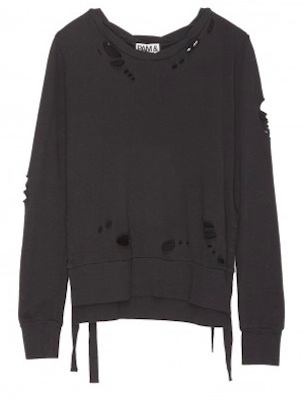 Pam & Gela Side Slit Sweatshirt ($165)
Don't miss the chance to shop Reese Witherspoon's classic peacoat or Bella Hadid's chic leggings.
[Photo: Splash News]