The Name Of One Direction's Next Album Is...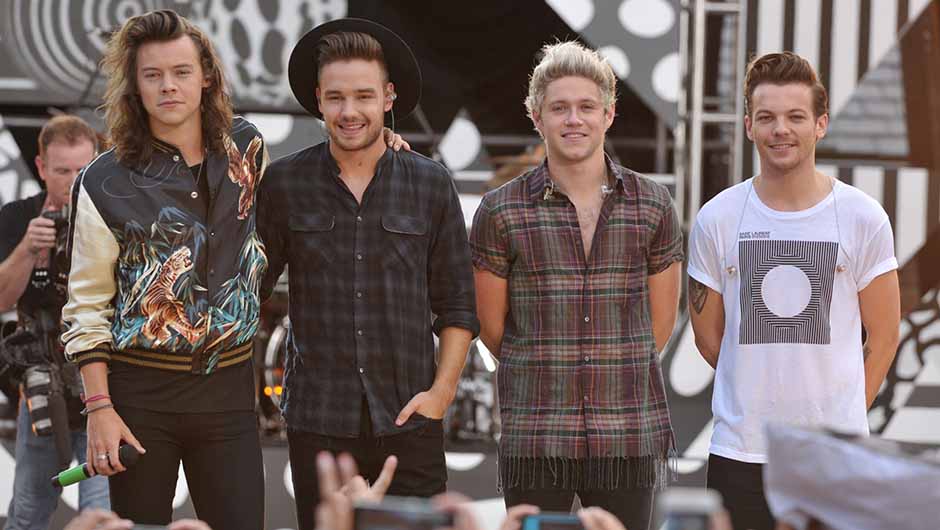 Get excited, One Direction fans…your favorite boy band just released the title of their fifth album! [MTV News]
MAC released a video for the MACnificent Me contest winner's makeover, and the whole process will bring you to tears. [PopSugar]
On this day, back in 1994, the very first episode of Friends premiered. #nostalgic [FRIENDS TV Show]
The world's oldest panda just celebrated his 30th birthday, and it's the cutest thing we've ever seen. [People]
Kevin Hart tries to imitate David Beckham in H&M's latest campaign. [InStyle]
Angelina Jolie and Brad Pitt just announced they are in the process of adopting another child! [Marie Claire]
And don't forget to check out: You May Have Been Pronouncing Nutella Wrong Your Entire Life, Now That It's Officially Fall, You Can Finally Start Wearing Buffalo Plaid, Baby!, and How To Recreate The Fresh Out Of The Shower, No Makeup Look From The Milly Runway.
[Photo: Splash News]