Your work wardrobe is about to get a boost this fall: designer Roland Mouret is launching a 25-piece capsule collection for Banana Republic in August. Mouret, whose Galaxy dress is a celebrity favorite (Cameron Diaz, Victoria Beckham, Beyonce are all fans) is bringing his flare for hourglass fitted dresses to the Gap brand store, which also claims dresses as its wheelhouse. "Roland is famous for his dresses and we have a very successful dress business," Banana Republic VP Melloney Birkett explained to WWD. Match made in heaven!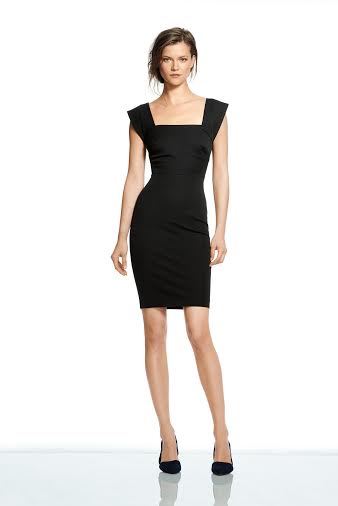 Sneak peek: Roland Mouret for Banana Republic.
Priced from $165, the capsule collection is just a fraction of the designer's ready-to-wear line (the original Galaxy dress retails for over $2,000), and as Mouret explains, it's not an exact replica of his original line, but something tailored for the BR customer. "It's not a copy of my clothes in a less expensive [version], but the experience of a fitted dress for the Banana Republic customer." He even incorporated Banana Republic's innovative Sloan bi-stretch cotton fabric in to the line. "When I saw that fabric I was so interested in working with it in my way," he said.
Expect dresses, dresses and more dresses–as well as skirts, tops, trousers and more when the line hits Banana Republic stores and online in August.
[Photo: IMAXtree]