The Next "It" Bag Is Here! Get The Kenzo Kalifornia Before It Sells Out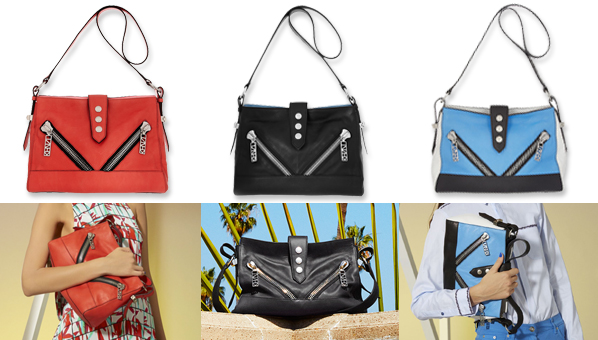 Want to know how we know the Kenzo Kalifornia ($1,190) is the next "it" bag? It's already sold out in 2 out of 3 colors. But we're not surprised. The reason these 14 bags reached cult status is because they sold out instantly, and the Kalifornia is on track to do the same. Plus it already has celeb fans like Jessica Alba and Rashida Jones, who both attended the launch party for the bag late last month. So you know it's going to be big.
After 18 months and a two week road trip along the coast of California, the bag finally debuted back in September at Paris fashion week. Designers Carol Lim and Humberto Leon wanted to do something special for Kenzo's first "big deal bag", and what better way to do that then paying tribute to your home state? With the beaches, bikers and skaters of California as the inspo (and some Parisian street style too, duh) the Kalifornia was created. The slouchy, soft bag comes in three colors: black, blue and red (which is the only one still available) and features two chunky diagonal moto-inspired zipper pockets in front. We're kind of obsessed and want to get one (maybe, hopefully, eventually someday). But at least now we know Kenzo plans to expand into accessories! But if you can get this bag now, we recommend you do it. "It" bags become very hard to find once word is out.
SHOP THE KENZO KALIFORNIA BAG NOW
For more bags we love, check out: shop the Hermes bag sale, photos of Splendid's first-ever handbag collection and the evolution of an "It" bag