Ever since Chanel created a double pearl choker for its Spring/Summer 2014 collection, knockoffs and copycats have been spotted everywhere this year. And even though the seasons have changed, a cool set of pearls are still in demand this fall. What makes them far from your grandmother's favorite piece of jewelry are modern updates like oversized details and metallic accents. While we love the mega-pearl choker by Karl, we've got our eyes on the ring version instead, along with punk-inspired studs and pearl-embellished hoops. Wear them during the day to dress up any casual outfit or flaunt them in the evening when you want to an elegantly edgy accessory to accent your look. Check out our slideshow to see which pearls you'll be pairing with now.
Pearl inspiration, courtesy of VIVALUXURY: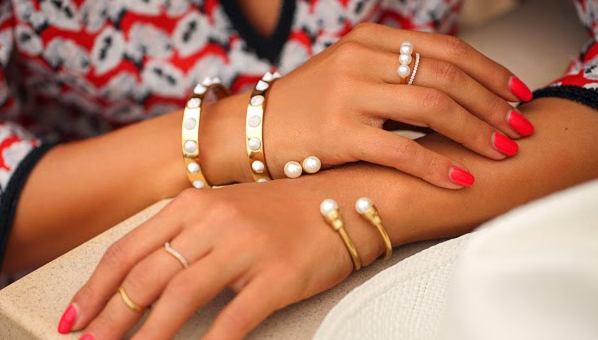 Shop more fall trends: plaid scarves, belt bags, and loafers.