The One Color You Should Always Wear On A Job Interview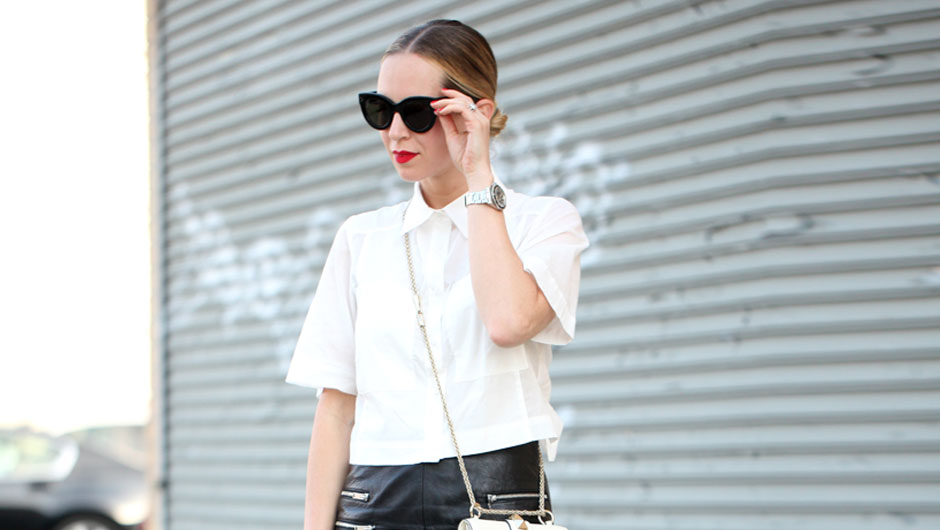 A job interview and prep are two things that go hand-in-hand. From the moment we walk in and say hello to the farewell handshake goodbye, everything in that moment is fair game. This not only includes our skills and experiences but how we go about presenting our skills and experiences. If we could walk into our interviews and have a "hire me" sign hanging around our necks, we would. But since that would look a bit too desperate and crazy, let's scratch that off our to-do list and learn a trick of the trade.
The key to nailing an interview, and really anything in life, is to exude confidence. A British t-shirt company conducted a study where 1,000 customers were asked which color they perceived as the most confident. According to 48% of women and 64% of men, the color of confidence is one that is a classic staple: black. It's timeless, flattering and according to this study "serious and reliable". Who wouldn't want to be perceived as all those things, especially when trying to impress a potential new boss!
And don't forget to check out: Cool Off This Weekend With A Homemade Italian Ice, McDonald's Will Serve Breakfast All Day Starting This October and Sociality Barbie Probably Takes Better Instagram Pictures Than You
[Photo: Brooklyn Blonde]