My mom was old school and always insisted that I brush my hair 100 strokes per day when I was growing up. Now that I'm an adult woman with color-treated hair, brushing my hair well is necessary for keeping it from getting really tangled (I could have a rat's nest in like a day if I stopped brushing). My regular routine is stepping out of the shower, patting it with a hair towel, then brushing it with a paddle brush while it's still damp. If that sounds similar to your routine–you might be making the same mistake that I am.
READ MORE: Find Out The Right Hair Brush For Your Hair Type
Did you ever wonder why your hair stylist never uses a brush with bristles to comb out your wet hair at the salon? It's because you should never use a brush on wet hair! The reason is because wet hair is especially fragile and prone to breakage. For detangling, you're supposed to use a wide-toothed COMB! This is true for any type of hair.
READ MORE: These 4 Hair Tools Cause The Most Breakage
So, the the one mistake you're doing when brushing your hair is using a BRUSH not a COMB on wet hair. Yes–you always wondered what combs are for, and that's exactly it: detangling your wet hair. If you're new to the comb game, this Sephora Detangling Comb ($8) has 95 5-star reviews: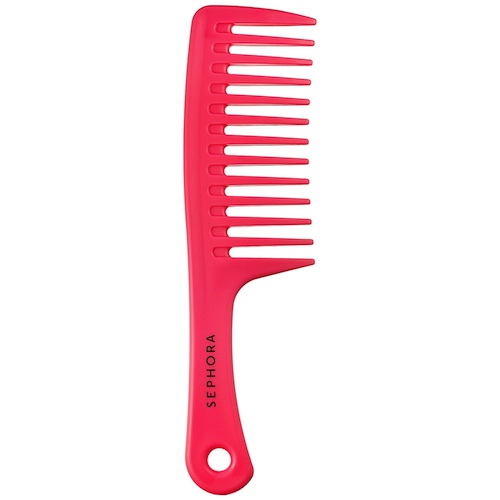 READ MORE: This Is The Best-Smelling Hair Spray We've Ever Tried
It turns out that regular brushes are also a bad idea for extra delicate hair like fine or thin hair when it's wet OR dry. In that case, you can use a wide-toothed comb or a brush with soft, natural bristles set in a rubber cushion. The cushion setting allows the bristles to move with the hair–it makes them more flexible when moving through the hair (aka, less likely to pull and break it) and gentler on the scalp. This one from BrushLab is an editors' pick for delicate hair from More Beauty: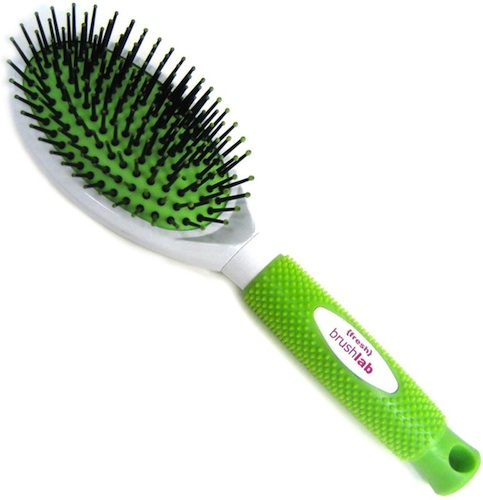 BRUSH LAB Fresh Oval Cushion Nylon Ball Tips Hair Brush ($12.49)
So, there you have it–the surprising mistake you're probably making when brushing your hair: brushing it at all! Get on the comb train ASAP if you don't want your hair to snap off (that might be why you're losing so much of it!).
READ MORE: The 6 Best Drugstore Hair Tools Every Woman Should Own
SheFinds receives commissions for purchases made through the links in this post.