The One Thing You Should Never Do When Flossing Your Teeth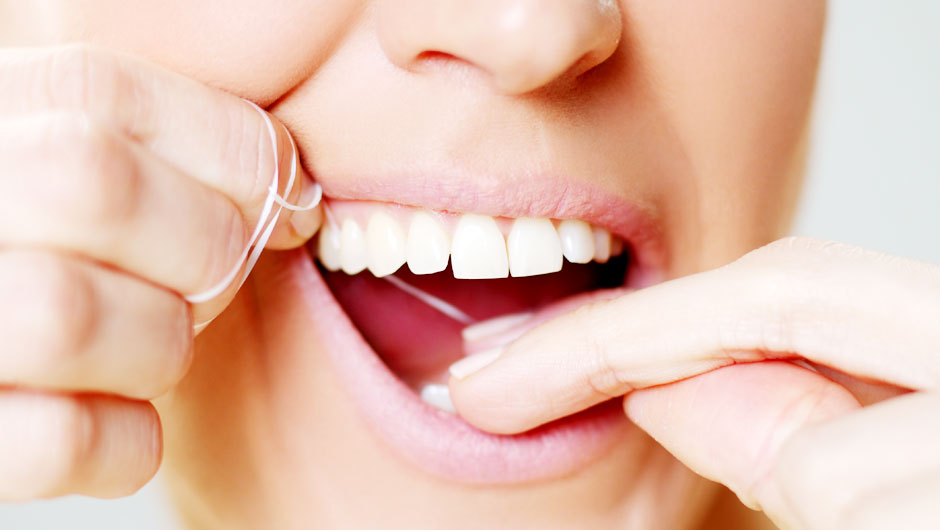 Regular flossing is one of those impossible standards, like "Have 4-5 servings of fruits and vegetables daily," or "journal every night before bed." Kudos if you follow these guidelines without fail, but most of us have the occasional lapse. When you do get around to practicing these acts, it's hard to do so without giving yourself a great pat on the bag — Wow, good job doing that super simple task you were supposed to do… And you definitely don't stop to wonder if you did said task the right way.
You know how to floss (basically). It's easy, right? Well, there's more to it than you think. As it turns out, it's not enough to wedge the thread of floss through your teeth and pull it back and forth a few times. You need to make sure that you're scraping the floss against both teeth — as in both sides of the gap between your teeth. An approach that isn't thorough enough will not remove the right amount of plaque. So… the one thing you should never do when flossing? Doing it too casually! Make SURE that you're scraping both sides of each crevice EVERY. SINGLE. TIME.
Don't forget to check out: The One Thing You Should Consider When Putting On Lip Balm and The One Thing You Should Never Do When Plucking Your Eyebrows
[Photo: Shutterstock]