The One Thing You Should Never Say In A Job Interview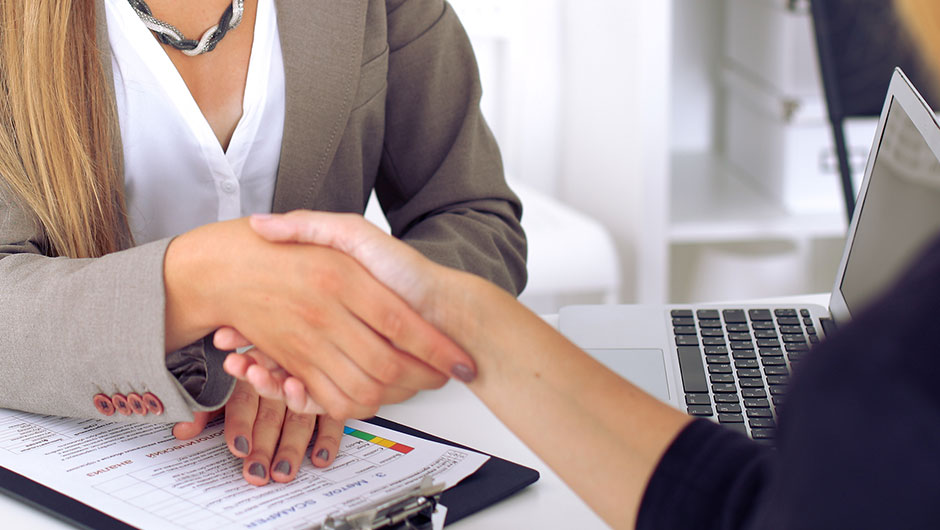 Job interviews can be tricky. You want to appear confident, qualified, and professional, but you also want your prospective employer to like you and see you as someone they could enjoy working with. All the while, your mind is probably cycling through self-help phrases like "YOU DESERVE THIS" and "BE CALM." Nothing like a little pressure…
Rapid-fire questioning is crazy stressful. You're on your toes, sweating through your nicest button-up shirt, fielding questions like a self-promoting job goalie. So once it seems like the worst is over and your interview is winding down, it's easy to lose your momentum and take the easy way out. When your interviewer asks, "Any questions for me?" you can breathe a sigh of mental relief, right?
WRONG. One of the worst things you can do during a job interview is skimp on this answer. It's so tempting to say, "No, I don't think so!" but DON'T. This question can make or break you — a lack of curiosity can read as a lack of interest. If you want the job you're interviewing for, there's no better way to show it than by asking questions!
So next time you have a job interview, make SURE to prepare some questions about your prospective job!
Good luck!
Don't forget to check out: The One Color You Should Always Wear On A Job Interview and 11 Fashion Mistakes To Check For Before Going On A Job Interview
[Photo: Shutterstock]