For any woman who is constantly on the go, here's what's sure to be a very welcome beauty tip: you only really need five items in your makeup bag. Yup–five.
Because keeping it simple is always crucial, here's proof that it takes fewer beauty items than you probably think to make you look instantly gorgeous. The four essentials below are all you need to add glam polish to any look.
1. Givenchy Hydra Sparkling Magic Lip & Cheek Balm: When your goal is to look great on the go, always look for products that multitask. This sweet, sheer rosy pink balm suits every skin tone and will  add a healthy flush of color and slight sheen to both cheeks and lips. If you happen to forget your lip balm at home, don't worry: this balm is so hydrating it moisturizes and plumps up lips all by itself.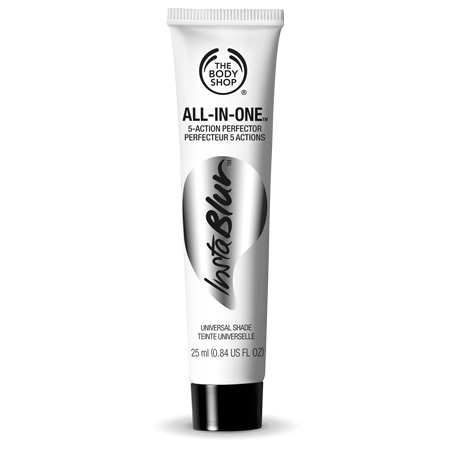 2. The Body Shop All-In-One Instablur Makeup Primer: Some time after noon, lots of us begin to experience what I call "afternoon shiny face syndrome." While I'm ordinarily a big fan of blotting papers, busy days call for long-term solutions. A makeup primer like The Body Shop's All-In-One Instablur, works on so many levels: it zaps up shine, helps conceal blemishes, makes skin feel silky soft, and will make you look like a pore-less goddess. A little goes a long way and you don't have to follow up with a layer of foundation for this glorious product to work its magic.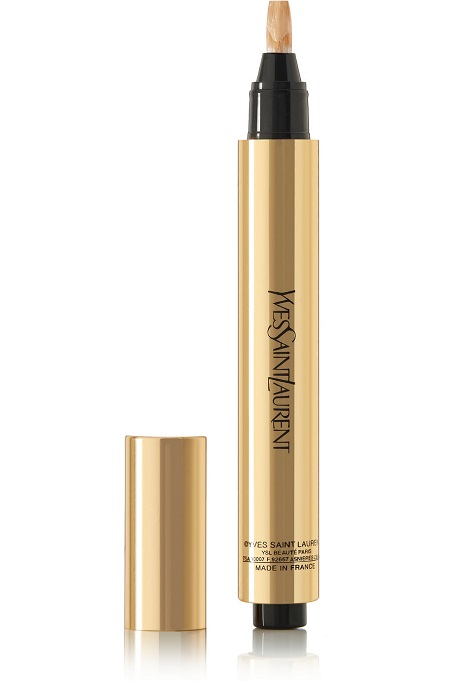 3. Yves Saint Laurent Touche Éclat – Radiant Touch: Long before highlighting pens became a thing, Yves Saint Laurent won women over with this product, which instantly brightens the complexion, creates an instant lift to eyes, gives you supermodel cheekbones, and can even serve as a light under-eye concealer. It's a fool-proof tool that comes in 10 shades and helps you add instant allure to your daytime or nighttime look.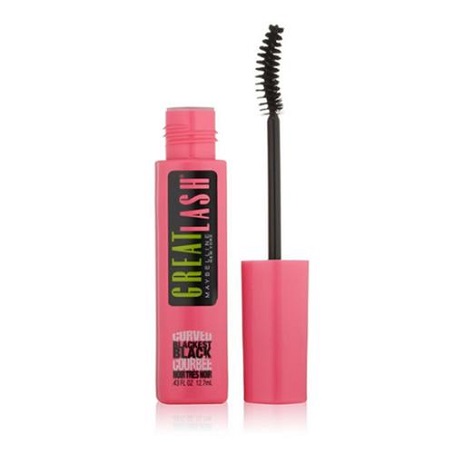 5. Maybelline Great Lash Mascara: Forget all those fancy eyeshadow palettes and twelve different types of eyeliners. When you're in a pinch, you only need one great product to make your eyes pop: good ol' fashion Maybelline Great Lash Mascara. It delivers length and volume and bonus–that bright pink tube will be super easy to find in a dark restaurant bathroom.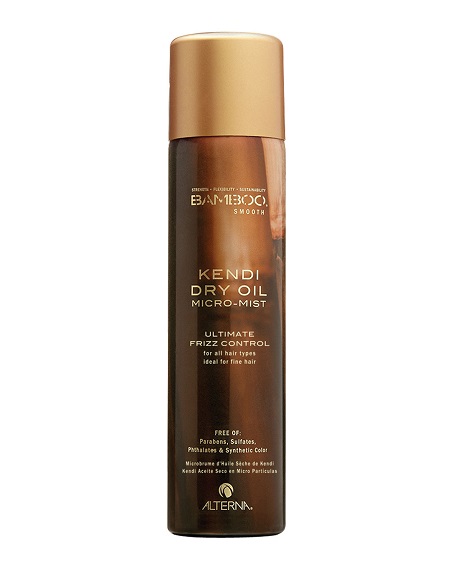 5. Alterna Bamboo Kendi Dry Oil Micromist: If you've ever caught yourself out and about with a head full of frizz, which you wisely tried to tame it with oil, only to find yourself left to battle a now oily head full of frizz, save yourself unnecessary frustration and invest in this super product, which can be used on damp or dry hair. Alterna's dry oil adds shine and smoothness to parched hair and is ideal for all hair types–but fine-haired ladies know it was made with us in mind (bless your hearts, Alterna). Sure, you"ll have to leave a little extra space in your bag, but I promise it's worth it.
For more beauty tips, check out is there really a difference between generic and name-brand beauty products? and the 9 most popular beauty trends of 2015.
[Photo: Imaxtree]