The Outnet's 85% Off 4-Day Clearance Sale Ends The Week On A Sweet Note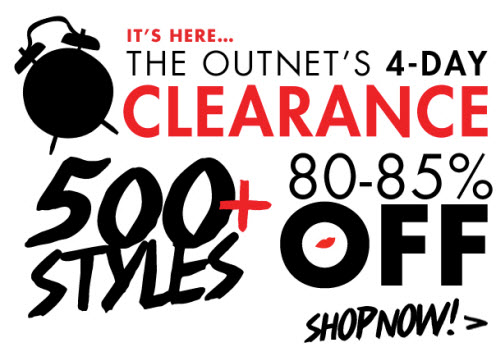 There have been so many nearly unbeatable sales and deals this week, but this one takes the cake. The Outnet is clearing out its designer inventory by selling all the stuff you've been ogling at for months for 85% off. It's Friday, so kick back and get yourself something good for next week. After the debaucherous weekend you have planned, you'll forget all about it and it'll be an awesome surprise when it arrives. Believe me.
Check out ALL of this week's best sales and deals and online sample sales, plus all of our best find of the day picks.