L to R: Tracy Reese, Milly, DVF. Photo: Lucky
When DVF, Milly and Tracy Reese sent goggle-clad models down the runway last week, we had reason to believe the trend would catch fire. If these design power players think chemistry class-worthy eyewear is hot, it just might be. There's something really sexy about a girl with the confidence to pull off this new trend. And it wasn't like envelope pushers Jeremy Scott or Betsey Johnson, who are known for runway gimmicks, had pushed for the trend (Scott was busy with animal-print burkas). We have reason to believe you, too, could be wearing protective eyewear as a fashion statement. Look what just sold out: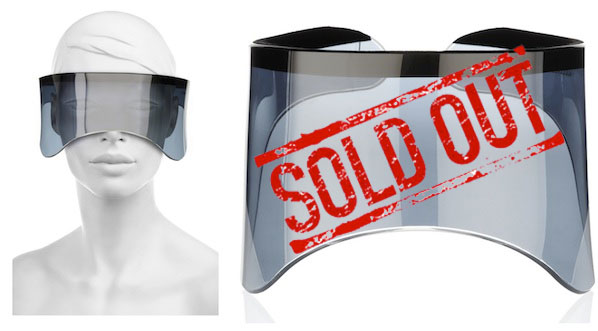 Further confirmation that protective eyewear trend is real: these Alexander McQueen Mirrored transparent visor ($465) are now sold out on Net-A-Porter. If you love the trend, you'd better set an e-mail notification for when they're back in stock. Or, you could just call up your old chem teacher and ask for a pair. Either way.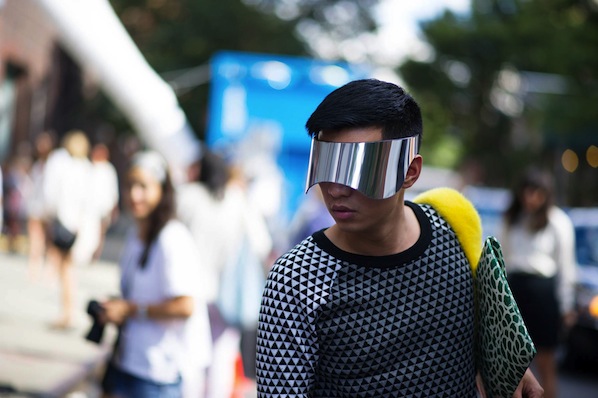 Bryan Boy at Fashion Week. Photo: The Cut
For more fashion week coverage, shop Topshop's runway show now, try out the season's biggest beauty trends, or pre-order Jason Wu's collection on Nordstrom now.