Whether the snow threw a wrench in your last-minute shopping plans last weekend or you've just been plain procrastinating, Christmas is basically here, so if you don't have all your gifts, it's time to start thinking about gift options you can print or email. You won't have to worry about them arriving in time, but you can be assured that your friends and family will love our picks below just as much.
An incredible selection of amazing beauty products will be just a few clicks away for the lucky recipient of a Clinique eGift card. You can select the dollar amount up to $500 and your friend will receive an email notification of their gift card, which they can use to purchase custom-fit skincare, fragrances and more at Clinique.com.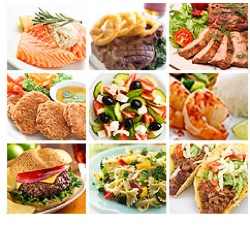 Treat someone special to an amazing dinner every month for a year by giving them a Restaurant.com dinner of the month club membership. A one year membership is $120, but you can also order a 3- or 6-month membership for less. Your friend will receive a $25 gift certificate each month that they can use toward dinner  at over 13,000 restaurants nationwide. Best of all, their membership is emailed instantly!
Want to send First Lady Michelle Obama a gift? Or maybe you know someone who loves J. Crew as much as she does? Either way, J. Crew now has an eGift card that gets emailed to the recipient immediately. Just choose the amount, enter your friend's email address and your credit information and boom, you're done.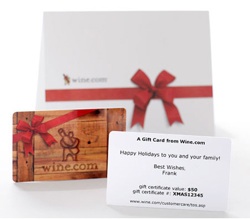 Know someone who's a budding sommelier? Give them a Wine.com gift certificate. You choose the amount of the gift card and they'll be able to choose from the site's unmatched selection of vino. Once you purchase the gift certificate, your friend will receive an email with their gift immediately.
There couldn't be a more perfect gift for your beauty-loving pal than the Bliss virtual e-card. Just choose the amount at checkout then once you buy the card your friend will receive their card via email. They can use it to buy products on blissworld.com or in Bliss spas nationwide.
Keep your music-obsessed friend rocking out to all the latest jam with an iTunes gift certificate. They are available in a wide variety of denominations and you can either email the gift certificate to them or print it out and put it under the tree.
Yes, even Bloomingdales is helping you out this holiday season. You can purchase a gift card of up to $10,000 on Bloomingdales.com that gets emailed to its recipient as soon as your credit card is approved. Your friend can use it at bloomingdales.com, Bloomingdales by mail and in Bloomingdales stores around the country.
It's better to be safe than sorry when shopping for teens. Don't even bother trying to pick out a shirt or skirt she'll love-just buy a Delia's e-Gift card that she'll receive instantly (on her cell phone, probably) and can use to shop on delias.com.
If you think you know someone who'd love the gorgeous Linea Pelle tote above, but can't order it in time for them to unwrap it on Christmas, give them an eBags gift certificate that they can use to buy it on their own. When you order your gift certificate, you'll be able to personalize it with a message and image that your friend will receive via email.
Check back tomorrow for even more last-minute gift ideas that you can print or email instantly!