The Queen's Favorite Handbag Brand Launches Colorful Styles For Summer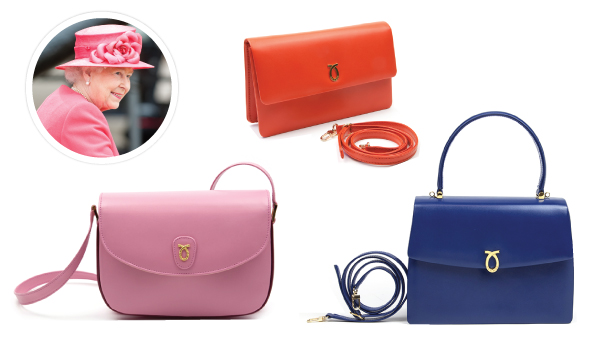 Last week, the Coronation Festival honored the Queen's 60th anniversary as, well, the Queen of England. The world got some inside scoop on the Royal family's shopping habits as every holder of a Royal Warrant was present. Wondering what the Royal Warrant is? It allows suppliers to advertise the fact that they sell their products to the Royal family. Talk about an honor. The Queens go-to handbag brand, Launer, was definitely a standout at the Coronation Festival with their new, colorful designs for summer.
Typically, Launer handbags are known for their muted color scheme, like the white one the Queen wore to the Royal wedding, and the black bag named after Her Majesty. But this summer, Launer is taking a different approach to their handbag designs with a vibrant color palette and high-shine patent leather. Styles include top-handle bags in tangerine, scarlet and indigo as well as multicolored options. The bags are all custom made, so you can pick exactly what you want. Here's to hoping we spot the Queen wearing a turquoise cross-body Elizabeth bag.
For more news check out: Kriten Wiig as Michael Jordan, Urban Outfitters spelling mistake and 11 fashion and hip-hop connections
[Photo Credit: Splash News]