The Scary Reason You Should Never Order Delivery From A Restaurant You Haven't Seen In Person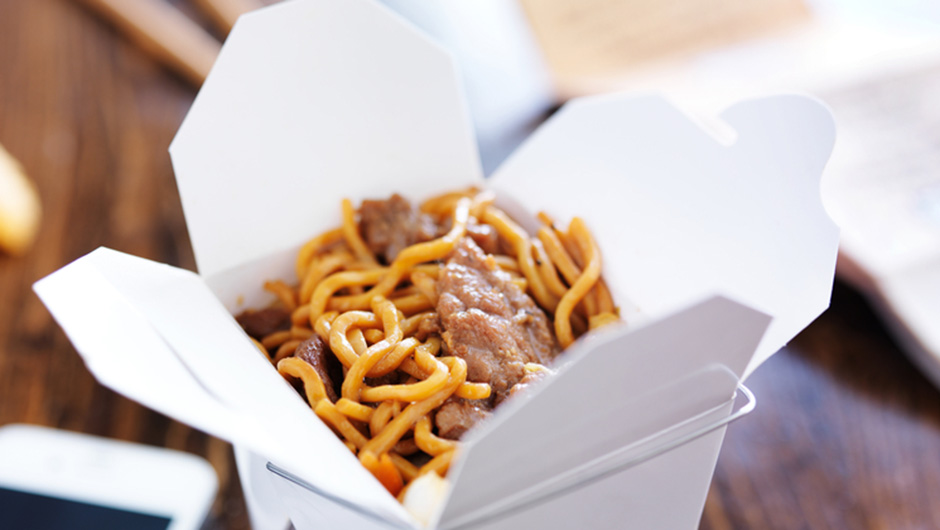 I'm not sure what I would do without Seamless. I actually probably rely on the food delivery service too much. However, it has taught me some important lessons, like the fact that you should stick to restaurants you've seen in real life when ordering in.
According to a report from News 4 New York, just over 10 percent of New York City's top 100 customer-rated Seamless and GrubHub restaurants have "ghost kitchens." Aka, the names and/or addresses do not match the listing on the city's database of restaurant inspection grades. So they're fake, or not where they say they are, which is very, very sketchy. But here's the real scary part: some of these fake places are operating out of people's homes! "Some people might be illegally operating from their apartment, from their home, and delivering to people in complete contravention to department of health regulation," Julie Menin, the city's Consumer Affairs Commissioner, tells News 4.
Take our advice and never, ever order from a place you haven't been to or seen IRL. Otherwise, you won't really know where your food is coming from…
Don't forget to check out: the mistake you're making when getting Whole Foods prepared food and celebs that love fast food
[Photo: Shutterstock]