Pizza Rat is a YouTube sensation and New York City food icon that had the Internet buzzing a few weeks back. If you haven't heard of the infamous creature, watch the video below to see where it all started:
[youtube]https://www.youtube.com/watch?v=UPXUG8q4jKU[/youtube]
Some very smart person at Yandy came up with the idea for a Pizza Rat Halloween costume. It's too funny not to share with you guys: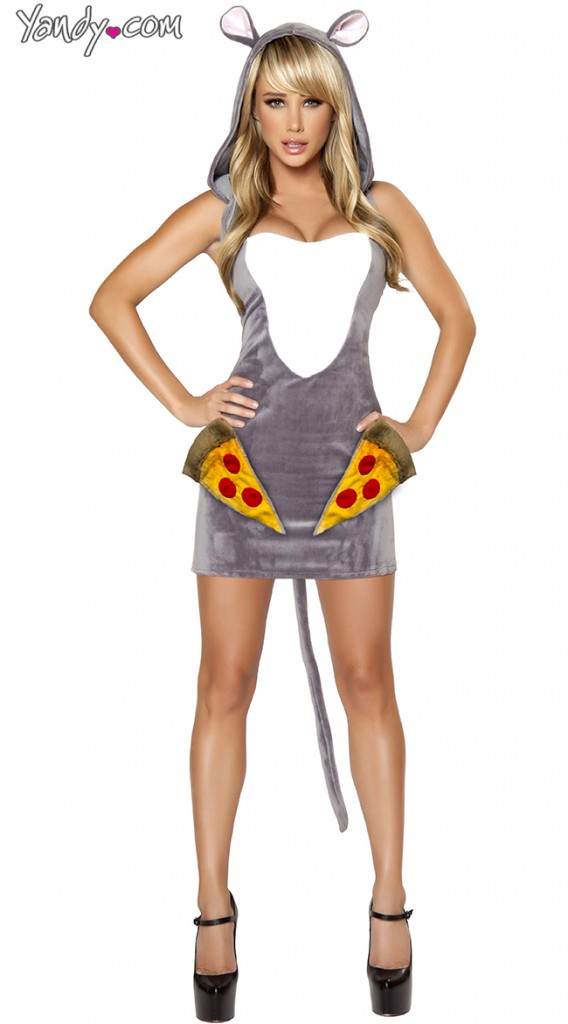 Pizza Rat Costume ($89.95)
Will you go as the Pizza Rat this Halloween? Let us know in the comment section below!
Don't forget to check out: Are Gel Manicures Really That Bad For Your Nails?, Throwback! The Best Cast Reunions On Instagram, and 11 Unexpected And Creative Uses For Command Hooks.