The thigh gap trend on social media (especially Instagram) has been a serious point of concern for women and their self-esteem. That's why jewelry designer Soo Kyung Bae created TGap, a company that sells jewelry specifically for the gap between your thighs. Each pendant is 18K gold-plated sterling silver and is priced at $175 to $195.
"TGap Jewellery designs accessories specifically for thigh gap," it reads on the company website. "We focus on accentuating and celebrating the gap."
You're probably thinking something this crazy cannot actually be real. Well, you're right. TGap isn't real. In fact, it was created to bring attention to the epidemic society faces about "realistic" body image ideals. The website is fully functioning up until the check out point. Once you hit "check out," you'll be redirected to the brand's real story.
"TGap Jewellery is a fictional company that sells jewelleries designed for thigh gaps," the site states. "It is launched to catalyze a debate on unrealistic body image social media portrays."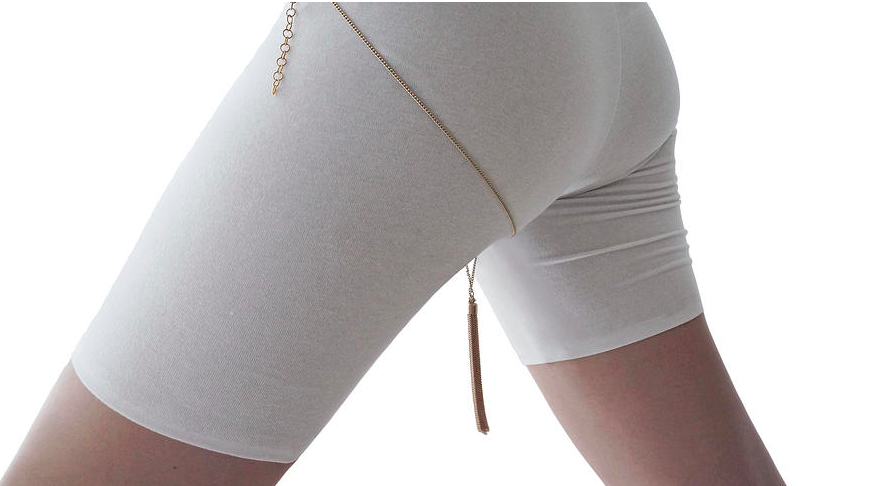 Bae, a final-year industrial design student at the National University of Singapore, told Dezeen, "Thigh gap represents one of the first few trends regarding body ideals the media has popularized." She continued, "It clearly demonstrates media's power on influencing one's perception of body image."
The purpose of the project was "created in hopes of sparking questions." Bae asks, "If we let the media to keep popularizing such unrealistic body ideal, will this eventually become reality?"
She certainly makes a good point!
Don't miss Ashley Graham's response to photoshopping accusations and Cameron Diaz celebrates her age with a no-makeup selfie!
[Photos: TGap]