Jeans, a tee-shirt, and ears? Sounds like the epitome of a last-minute slacker 'tume. $29.99,
BuyCostumes
.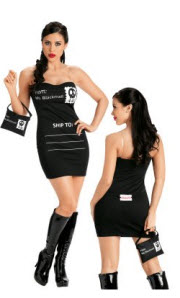 The best part about this, is "Blackmail" isn't even an object. It's a concept---a sexy one, according to this costume. $36.99, BuyCostumes.
If you go as this and you're not an 11-year-old boy, you may want to question a few things. Then again, I can guarantee you'll be posing for a ton of pictures. $59.99, BuyCostumes.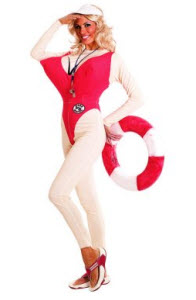 No wonder this is on clearance...who would wear a Baywatch costume that actually makes a skinny person look fat?! $14.99, down from $26.99, BuyCostumes.
The best part about this costume? The model. She's dressed in full on biz-caj and expected to be a porn star? $19.99, BuyCostumes.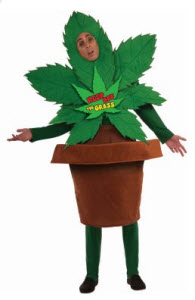 I get that this is supposed to be marijuana. And yet I still don't fully see the humor in it. But I'm ok with that. $49.99, BuyCostumes.