"At Last" by Etta James
Prognosis: Your journey to the altar has been a
loooooong
one. Now that you're made it together, you're truly grateful - but you've been together long enough to know that the wedding isn't everything. Your wedding is about truly celebrating your love, and is all class -- from the cake to the first kiss. Celeb Connection:
Gene Simmons
,
Niecy Nash
,
Chelsea Clinton
, and
Nicole Kidman
and
Keith Urban
all used this as their first dance jam!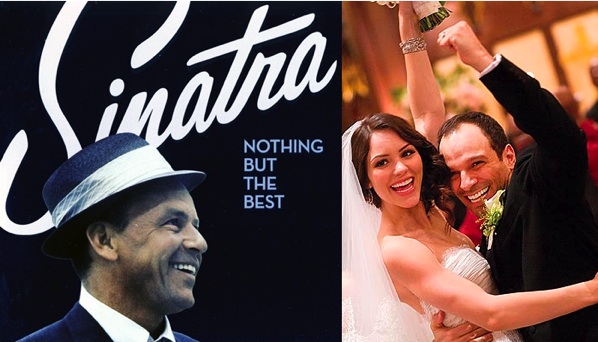 "The Way You Look Tonight" by Frank Sinatra Prognosis: Ah, l'amour!  Your wedding is bound to be a grand affair. You're both classic romantics - red roses, horse-drawn carriages, sexy negligees - that's all you. And while these sweeping romantic gestures will really go far in this relationship, don't ever mistake a dozen red roses for actual communication. Always take the time to check-in with your new spouse and make sure you're on the same page, emotionally. As long as you express yourself openly and take the time to give your partner the validation he/she needs when they need it most, you've got a winning combo. Aces.  Celeb Connection: This was Katherine McPhee's first dance, and countless other celebrities, like Brad Pitt and Jennifer Anniston have picked Sinatra classics.
"No One's Gonna Love You" by Band Of Horses Prognosis: You're a modern, unconventional couple, and you want a ceremony with minimal cheese. You take your relationship seriously - though neither of you really take yourselves that seriously (which is usually a good thing). You acknowledge that things won't always be picture-perfect - and that's perfectly ok. Congrats - as long as you maintain your realistic viewpoint and your sense of humor, you're in it for the long haul. Celebrity Connection: This twangy indie jam was Drew Barrymore and Will Kopelman's first dance song.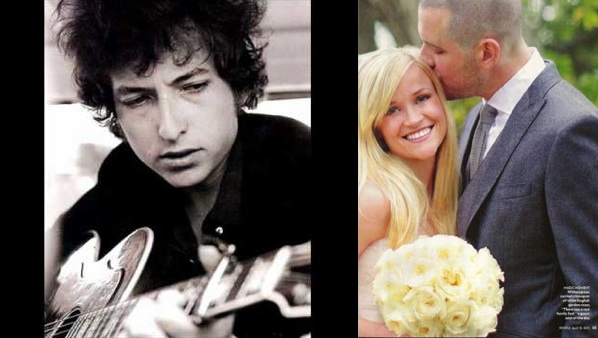 "Make You Feel My Love" by Bob Dylan Prognosis: You're a down-home pair who are probably having a rustic, countrified wedding - maybe in a barn? You would do absolutely anything for each other, and your wedding is bound to be filled with plenty of "Awww"-inducing moments. You're probably having a large-ish wedding, which is good, because you really just prefer each other's company, and you probably won't be seeing a lot of these people again for a really long time. Celebrity Connection: Reese Witherspoon and Jim Tosh used this as their first dance song last year.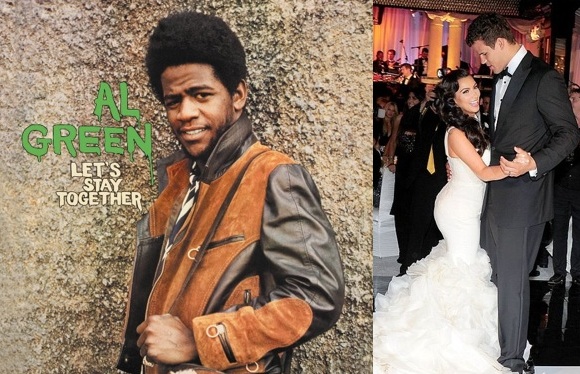 "Let's Stay Together" by Al Green Prognosis: "Staying together," should be expected -- ask yourself, "Why do we need to remind ourselves that this is the goal?" Your wedding (and quite possibly your relationship) may be all flash, with little substance. You may be a romantic, but have been unlucky in love. Either you've have too many bad break-ups, or have just never found someone you felt truly compatible with -- until now. If he is the one, pick another song. If you still think that true love is just Rom-Com fodder, you need to pick another groom. Celebrity Connection: This was Kim Kardashian and Kris Humphries' first song. Ouch.
"Your Song" by Elton John Prognosis: You're over-the-top romantics - and your wedding is a by-the-numbers reflection of you as a couple. Just make sure it's not gag-inducingly so. In the future, try not to get too bogged down by your own love story. Marriage isn't all passion and fighting and more passion. Sometimes it's just squabbling over the remote on a Thursday night and ordering mediocre Chinese take-out. Just because things can get a little dull doesn't mean your romance is doomed. Get over yourselves, already! Celebrity Connection: This was Prince William and Kate Middleton's first dance song!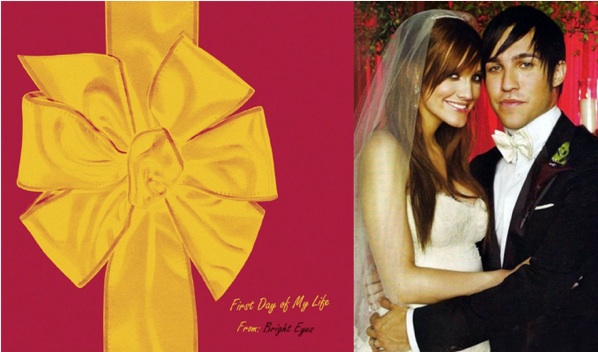 "First Day Of My Life" by Bright Eyes Prognosis: Your wedding is rife with crafty, handmade, sentimental touches - it may be a wee affair, but the celebration is definitely big. Just remember - young love has to ripen and mature eventually - don't tune out after the honeymoon is over. Celebrity Connection: Ashlee Simpson and Pete Wentz used this little acoustic ditty as their first dance song.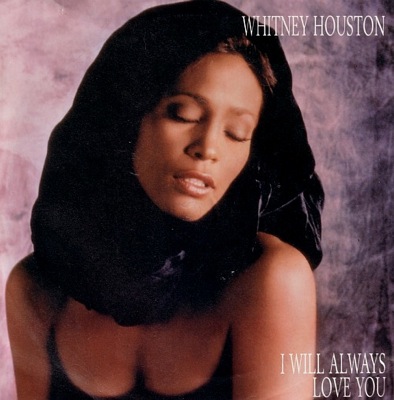 "I Will Always Love You" by Whitney Houston Prognosis: In your minds, all love is epic - especially your own. Your wedding is gonna be an over-the-top celebration truly befitting of a diva in love, and there will be a lot of sparkles involved. Grooms, you're basically just along for the ride. Allow your bride to have the wedding she wants, and life will be much, much easier for you. Do yourselves a favor, and don't point out to her that this song is actually about a break-up. Celebrity Connection: None! Did we mention it's a break-up song?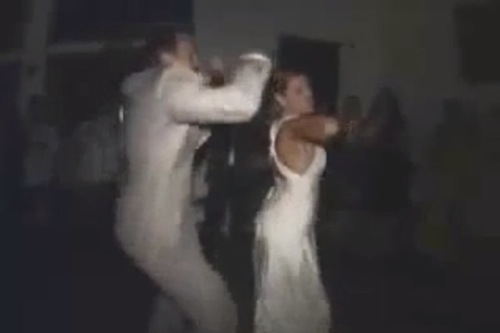 "Baby Got Back" by Sir Mix-a-lot Prognosis: You're a couple who live to make people laugh, and you have no problem sacrificing this sappy reception moment for something that will be genuinely YouTube-worthy. Best of luck! Laughter is indeed great medicine for a relationship - but it can't cure everything - and sometimes it masks deeply rooted emotional issues. So make sure you don't neglect all that for the sake of cracking up a few friends. Celebrity Connection: Regular couple John and Michelle Brubaker shot in to YouTube stardom after they surprised guests with a choreographed dance to 'Baby Got Back' at their 2007 wedding.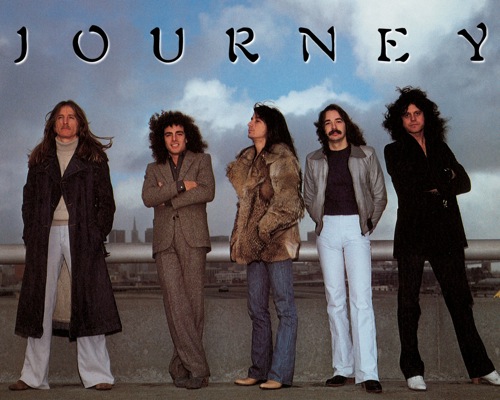 Anything Journey Prognosis: You're either babies of the 80s, or you just have a soft spot for rock ballads ("November Rain," was a second runner up). Your wedding will definitely have a raunchy garter toss, big hair and big dresses for the bridesmaids, lots of air guitar on the dance floor, and otherwise harmless cheesiness. Your relationship is like a rock ballad too; passionate and tumultuous. Celebrity Connection: Britney Spears and Kevin Federline, Denise Richards and Charlie Sheen, Tamera Mowry and countless other celebs have picked Journey ballads for their big days.