The White Sneakers Every Editor Wants Are Not Stan Smiths OR Chucks
I was recently perusing the Shopbop look books (they are so good if you ever get a chance to check them out), including this one with Fashion Director Elle Strauss and spotted this shot with her Michael Kors Collection sneakers. They are so good. Who knew that if you wanted fly white sneakers you had more options than just Stan Smiths or Chucks? The Michael Kors ones are actually better, too–they have almost a matte finish and the all-white look is killer (no colorful logos or stitching). I am officially buying a pair: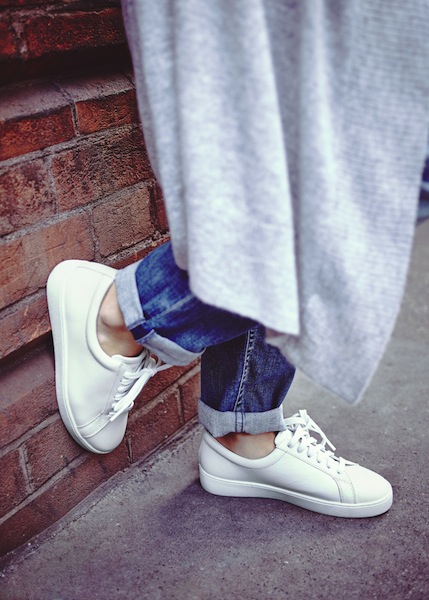 Michael Kors' Vallin sneakers.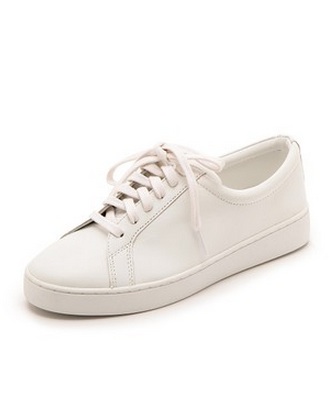 Collection Val Metallic Leather Skate Sneakers by
Michael Kors
Collection Val Bow Patent Leather Skate Sneakers by
Michael Kors