Poor Julianne Moore didn't realize her wee little piggies were sticking out of her sandals at last year's Cannes Film Festival red carpet.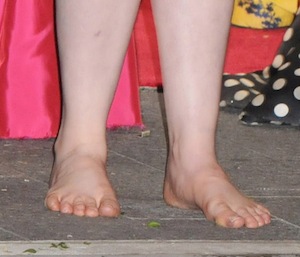 Lena Dunham's dogs must certainly have been barking after walking around in heels all night, but did she really need to be barefoot on the NYC street?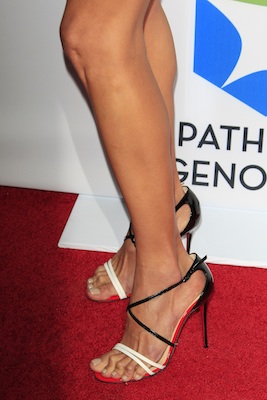 It's Alessandra Ambrosio's job to wear high heels so a couple hammertoes are kind of an occupational hazard for her.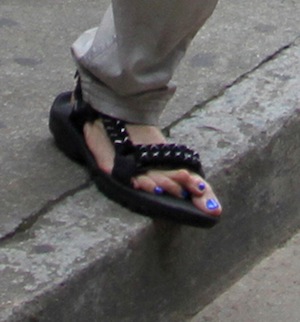 Steven Tyler's feet are NSFL (not safe for life)!
Even in flat sandals, Katie Holmes's feet look like they've been through a lot.
The world may never know why Kim Kardashian stuffed her feet into these heels while she was pregnant.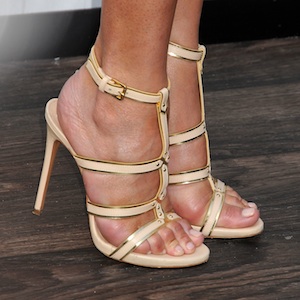 Chrissy Teigen's toes are holding on for dear life in those sandals.
Can you tell Keri Hilson's worn a lot of high heels in her life?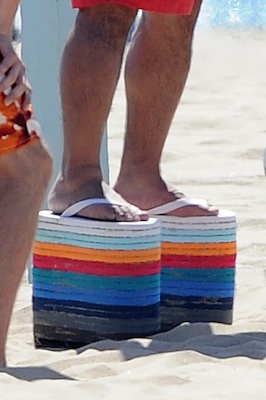 Not even those platform sandals can hid the fact that Jimmy Kimmel star Guillermo has not-so-hot-looking feet.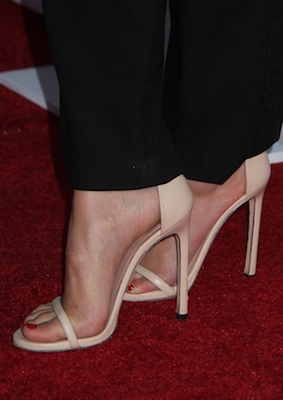 Sophia Bush's feet looks like they could use a break in some flats.