Bad Tip 1: You Can't Get A Discount When Buying A Gift Card There are actually websites where you can buy discounted gift cards. It is the most wanted gift this year, so check out giftcardgranny.com.
Bad Tip 2: Stores Won't Give You Their Current Discount On An Item You Already Purchased For most stores, this isn't true. If you bought a sweater at full-price yesterday and it turns out that sweaters are 30% off today, the store will probably give you the discount if you bring it back with your receipt.
Bad Tip 3: Sample Sales Don't Exist Online When you think of sample sale, you picture a bunch of women lining up outside some deserted retail space. But these crazy sales exist online too, so you don't have to deal with the crowds. Check out our sample sale page to see your options.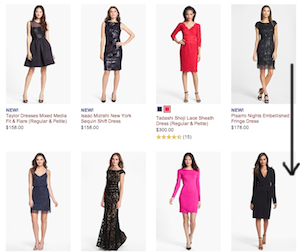 Bad Tip 4: You Should Start At The Top Of A Sale And Move Down The Page Most people look at the stuff on the top of a website first, so those items are more likely to sell out. If you start on one of the later pages and move backwards, you'll get the same deals without the stress of someone else snatching it out of your cart.
Bad Tip 5: You Can Only Get Free Shipping Directly From A Retailer Even if a website isn't offering free shipping, don't worry. There are a ton of other places online to turn to for a free shipping code, and you can subscribe to a free shipping service like ShopRunner.
Bad Tip 6: It's Ok To Use Debit Cards For Online Shopping To be safe, you don't want to use anything that will leak your bank account info. It's best to just use a credit card and pay the bill when it comes.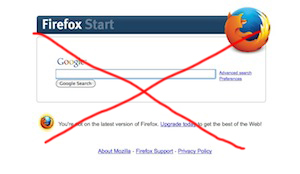 Bad Tip 7: Firefox Is The Best Web Browser For Shopping Sales When you're checking out, you want something that's going to be fast. One second slower and you could lose that 50% off Kate Spade bag. We use Google Chrome, and we think it's the best.
Bad Tip 8: Phones Are A Distraction, Don't Bring Them You might consider leaving your phone behind so you can stay extra focused, but this is a bad idea.  A lot of retailers are using apps like Shopkick to get you extra discounts for simply trying on a pair of jeans.