Last year (and pretty much every winter before it), L.L. Bean's iconic bean boots have had a 100K-person wait list. This year, there's a new duck boot on the block–and we suspect know that it's going to be in as high demand–if not more. Joie's Delyth booties just hit online and are definitely going to be bestsellers (I know that because every editor in our office wants a pair). Just look at them! They've got red laces, gold hardware and a grey woven upper that just makes us want to curl up with a mountain man and a mug of hot cider. Is it winter yet?
If you want a pair, we seriously suggest you order them now before everyone in the Western Hemisphere does: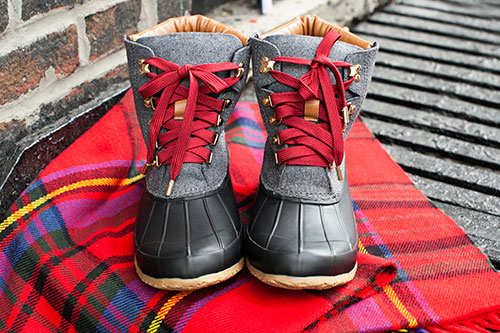 Joie Delyth lace-up boot ($295)
Joie Delyth lace-up boot ($295)
They also come in a tall version: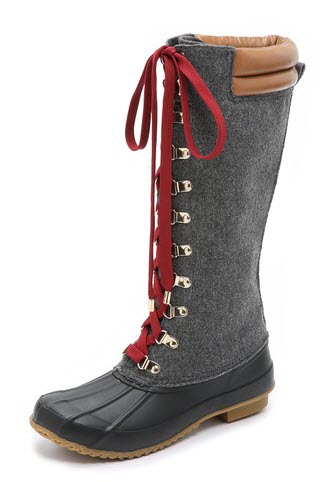 Joie Demelza boots ($395)
Oh, look–the Bean boots are already mostly back-ordered for 2015. And for more editor obsessions, shop Joie's new 70s-inspired fall line, oxblood everything, J.Crew's Cece flat on sale and shop similar duck boots.