Forget about statment necklaces, statement headphones are where it's at. Just think about how much you wear your headphones compared to your flashy jewelry. You wear them almost every day right? So why not make them cute? The earbuds that come with your smartphone are soooo boring, and the other popular headphone brands are bulky and boyish, which does absolutely nothing for your outfit. That's why BaubleBar teamed up with Frends to bring you headphones you'll actually want to wear.
The Frends x BaubleBar Layla Headphones ($175) are available in two colors white with rose gold or black and gold, and both pairs come with a carrying case and matching BB earrings (added bonus!). They are made of real leather, have three volume settings, phone controls, and memory foam cushions. (Aka. they're super comfortable and functional.)
Whether you're studying, working out, commuting, or "working" in the office, these girly headphones will make you stand out without even trying. So ditch the jewelry and try them out. Which pair would you wear? Check 'em out below and head over to BaubleBar to shop.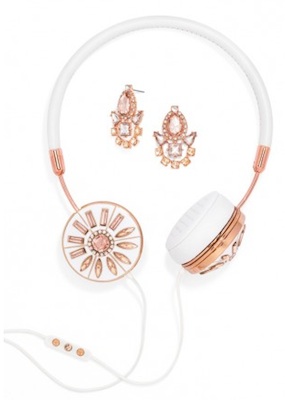 Rose Gold Frends x BaubleBar Layla Headphones ($175)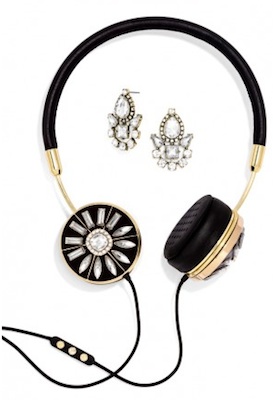 Gold Frends x BaubleBar Layla Headphones ($175)
And don't forget to check out: Net-A-Sporter, celebrity sunglasses, and bright sandals.