If you haven't heard of the Hawaiian shoe company OluKai, you need to check them out immediately. They produce high-quality shoes with the philosophy that no matter where you live, anyone can live aloha. Let me tell you that OluKai makes the most comfortable pair of leather boots I've ever owned. I know it sounds ironic that a Hawaiian brand makes leather boots, but trust me, these are seriously worth every penny.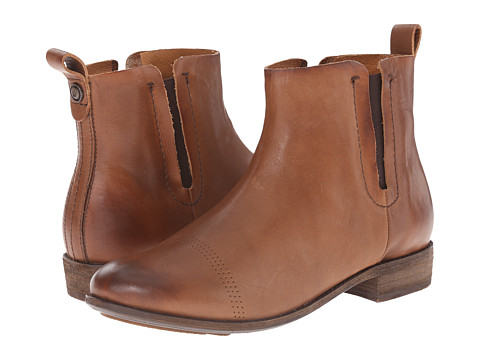 OluKai Malie Boot ($220)
OluKai's Malie Boot is the ideal shoe for any girl. They are extremely versatile, functional and timeless. Not to mention, they require no break-in time…like at all. From the moment I put my foot into these boots, they felt comfortable and like I had owned them for years. The leather is buttery soft, too. I also love that they are the perfect height, not too tall and not too short. These OluKai boots are by far the most comfortable pair of boots in my closet right now, and I can't wait to get another pair!
If you're in search of new leather boots for the winter, I highly recommend shopping OluKai.
Don't miss the best limited-edition eyeshadow palettes and shop Anthropologie's limited-edition monogram mug!