These TOMS x FEED Slip-Ons Help Even More Needy Kids Than Ever #WinWin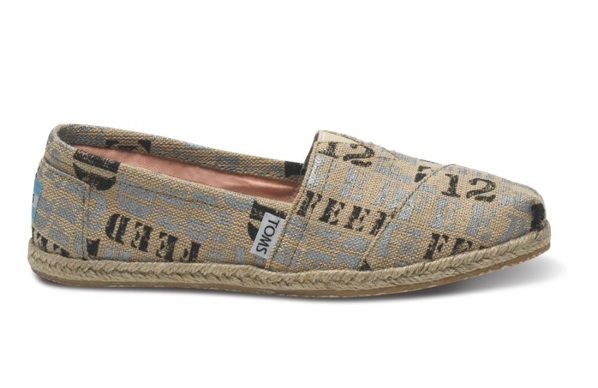 In collaboration with the philanthropic company, FEED Projects, whose environmentally-friendly items provides meals for developing countries, TOMS has created the online exclusive FEED 12 Women's Vegan Classics ($58). The canvas shoe, which features FEED's signature burlap material and letterpress print (we also love the espadrille-sole detail), is a match made in heaven between the two companies—both strive to make people's underprivileged lives better through their fashionable offerings. Spring is upon us, and you're vying for new warm weather flats, so why not purchase a pair that will provide not just one, but 12 meals to a class of bright and budding students?
Check out more fashion news and style guides: what to wear to Coachella, neon-colored Madewell sandals, and Charlotte Olympia's bridal collection.